As global equity and FX markets were restored to full activity, after the prolonged Easter bank holiday break, USD recorded solid gains versus the majority of its peers, during the Asian and early part of the London-European trading sessions. At 8:15am U.K. time, on Tuesday April 23rd, the basket of USD currency values referred to as the "dollar index", the DXY, traded close to it 2019 high at 97.37, up 0.10%.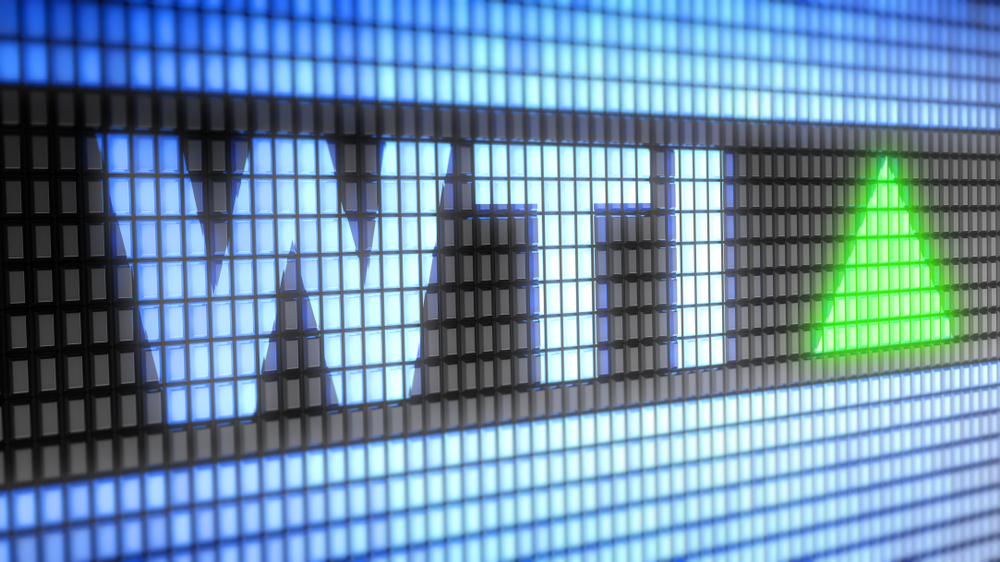 USD/CHF traded up 0.17%, AUD/USD traded down -0.30%, whilst USD/JPY traded close to flat. NZD/USD fell by -0.30% as the latest credit card spending data suggested a slow down in consumer spending and confidence in New Zealand. Yen held steady, as the latest Japanese (year on year) machine tool orders came in unchanged, at -28.5%.
The euro fell versus several of its peers during early trading; EUR/USD down -0.17% and EUR/GBP down -0.20%. The fall in value was not news related, although FX analysts and traders may have one eye on the latest Eurozone consumer sentiment reading, set for release on Tuesday afternoon, at 15:00pm U.K. time. Sterling rose versus several peers, as FX analysts and speculators began to calibrate the direction of the U.K. pound, as the country's Parliament is set to recommence its Brexit discussions.
Both leading parties, the Tories and Labour, will also reconvene, at an unspecified time and date, to discuss the possibility of a cross party solution for the withdrawal agreement. If such an agreement is reached and passed through Parliament before May 22nd-23rd, then the U.K. won't have to take part in the European election for MEPs. If the U.K. takes part, then prime minister May can except a severe rebellion by up to half of her MPs and perhaps further calls for her to step down, or hold a general election.
At 8:30am U.K. time, GBP/USD traded just below the 1.300 handle and 200 DMA at 1.299, up 0.13% on the day, spiking upwards to the first level of resistance, R1, shortly after the London markets opened at 8:00am. The U.K. FTSE 100 traded up 0.21%, falling back marginally after posting a session high not witnessed since September 2018. The leading Eurozone equity indices; Germany's DAX and France's CAC, both traded down in early trade, by -0.04% and -0.13% respectively.
WTI oil continued the inexorable rise experienced during recent sessions, as commodity analysts and traders continued to bid up the value of both Brent and WTI, as a consequence of the threats made by the Trump administration over the weekend. Any importers of Iranian oil will be subject to sanctions, with no exceptions, positioning the USA into direct conflict with: China, the E.U. and Turkey.
Based on the China-USA negotiations apparently close to reaching a satisfactory conclusion, such a provocative move appears curious, perhaps such a fresh conflict will allow Trump an excuse to walk away from the talks whilst saving face, without analysts realising China isn't prepared to concede any ground, in relation to the tariffs. Chinese equity markets have given up a small proportion of their 2019 gains over recent days, as market contributors gauge how Chinese commerce will be impacted, if no trade deal and tariff resolution is reached.
WTI breached the $66.00 a barrel level, for the first time since October 2018. USD/CNY traded at a weekly high of 6.713. XAU/USD (gold) has sold off sharply during recent sessions, falling from the $1,300 an ounce level, to 1272. The fall during April, from a high of circa 1315, has been in direct correlation to the risk on market sentiment which has existed during the month, as safe haven assets have faded in their appeal.
The key economic calendar events pertaining to the USA economy this afternoon, concerns the latest housing data, including new home sales and the average price of a home. Reuters forecast sales in the USA to have fallen by -3.0% in March, with house prices rising by 0.6% month on month in February. The Richmond Fed manufacturing index is forecast to remain at 10 for April. At 9:00am futures markets in USA equity indices were pricing in a flat open for the SPX and NASDAQ, when the New York session begins.
« U.S. dollar experiences mixed fortunes in light trading, Aussie dollar slumps, as Canadian dollar rises in tandem with the rise in WTI oil. Canada's interest rate decision, could determine the course of direction for the Canadian dollar, over the short term. »