Japanese equity markets slipped during the Asian trading session, as disappointing machine orders data dented confidence that the Japanese economy can manufacture an improvement over the current 0.9% annual GDP growth. For May core machine orders came in at -7.8% missing the forecast of -3.7%. The Nikkei index closed down circa -0.98% after rising by approximately 3.10% monthly, a rise which has occurred as a consequence of the risk on tone which has gripped global markets recently, due to a pathway for a tariff agreement between USA and China appearing. Yen traded up marginally versus several peers, at 9:00am USD/JPY traded down -0.11% at 108.34, as price traded in a tight daily range close to the daily pivot point and significantly below the 50 DMA.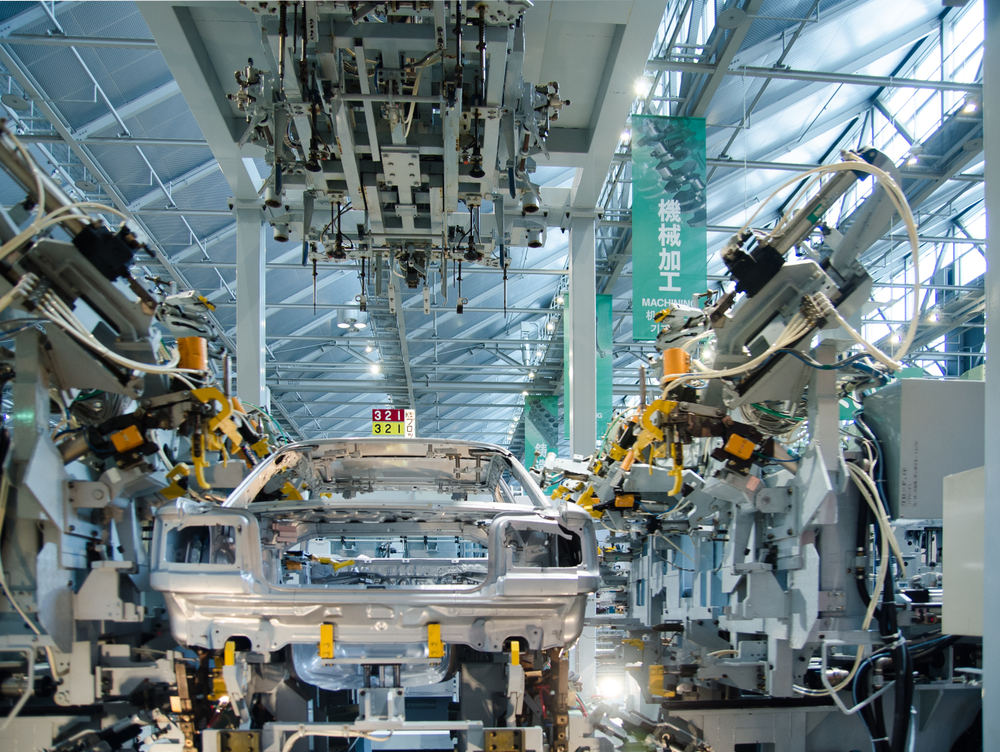 Deutsche Bank formally announced its restructuring programme over the weekend, 18,000 jobs will be lost worldwide, approximately a fifth of the workforce, with areas such as equities trading targeted for closure. Germany's latest industrial production orders missed the economists' forecasts for May of 0.4% coming in at 0.3%, but registering an improvement on the -2.0% recorded for April. The year on year metric recorded a figure of -3.7%. The trade balance surplus has improved to €18.7b for May, with the current account surplus also improving. Exports revealed a substantial improvement coming in at 1.1% growth for May ahead of the Reuters prediction of 0.8% and the April figure of -3.4%.
The combined data could suggest that Germany's economy has bottomed out and is now experiencing a modest recovery. However, over recent months many false recoveries have been identified, therefore, a sustained period of growth (including year on year positive figures) would be needed to identify a reversal to the current fundamental trend. The German economic data had no impact on the value of the euro, which traded in narrow ranges versus the majority of its peers during the early trading sessions. EUR/USD traded in a tight range close to the daily PP, up 0.18% at 1.123, down -0.76% monthly which has ensured price has remained below the key moving averages; the 200 DMA is sited at 1.133.
The U.S. dollar traded down marginally versus the majority of its peers during the early sessions, analysts and traders may have reconsidered the collective market wisdom which saw USD rise sharply versus its peers, after the bullish NFP jobs number published on Friday. The FOMC minutes for the June meeting are scheduled for publication on Wednesday evening, after the Fed chair Jerome Powell delivers testimony up on Capitol Hill in Washington to a financial panel. There's unlikely to be evidence of, or a commitment to a change in the current monetary policy yet, despite the increased market bets for a rise in the key interest rate from 2.5% to 2.75% in August.
At 9:30am the dollar index, DXY, traded down -0.12% at 97.17, up 3.29% yearly. Futures markets were indicating a moderate fall in equity markets when New York opens on Monday afternoon; the SPX future traded down -0.10% with the NASDAQ future down -0.16%. Both equity indices have posted regular, record closing highs over recent trading days. In the afternoon session the only calendar event of any significance for the USA economy involves the latest consumer borrowing figure, which is forecast to show a fall to $16.90b in May from the $17.4b figure reported for April.
With no U.K. fundamental data published on Monday morning, the value of U.K. equity indices and sterling was largely dominated by the lagging impact of the USA jobs data published on Friday and a statement made by a former Brexit civil servant official who was, until March, head of the Brexit department. Philip Rycroft, who resigned after 18 months, informed the BBC's flagship Panorama current affairs programme that no deal was "fraught with risk" and "everyone should worry about no deal". GBP/USD traded up 0.11%, in a tight range close to the daily PP whilst displaying no directional bias. The major pair is down -1.49% monthly and -5.48% yearly with price trading 400 pips below the 200 DMA which is sited at 1.290.
« The USA and U.K. will be the focus for high impact calendar events this week. How the law of large numbers could be applied to FX trading »