At 12:30pm U.K. time, on Friday March 29th, a Canadian statistics agency, attached to the government, will reveal the latest GDP growth figures for the Canadian economy. Currently at 1.10% measured up to December 2018, the forecast, from news agencies such as Reuters and Bloomberg, is for growth to make a significant improvement, predicted to come in at 1.5% up to January. Monthly growth is forecast to come in at 0.10% for January, after a negative figure of -0.10%, was registered for December 2018.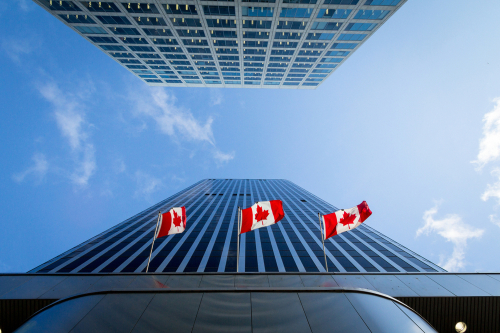 Canada's GDP growth has fallen sharply over recent months, whilst yearly GDP is at 1.10%, annualised growth is at 0.40%. In July 2017 growth peaked at 3.8%, and GDP growth recorded a figure 2.9%, at the start of 2018. There are other economic factors and indices which could illustrate that the Canadian economy is currently waning. Unemployment has risen marginally to 5.3%, whilst both the trade balance and current account (balance of payments) are running significant deficits, when in previous recent times, Canada ran surpluses.
The BOC (Bank of Canada), has recently put in measures attempting to bolster the economy, as evidence of the economy beginning to slide emerged. However, by raising the key interest rate to 1.75% in October 2018, to the highest level witnessed since December 2008, some analysts believe the BOC acted too hastily. The suggestion is that the BOC has plenty of slack to lower interest rates, in an attempt to jump start the economy, if the monetary policy committee element of the central bank, believe Canada is now lagging.
The GDP growth figure release is listed as high impact for a reason, the economic calendar data has the ability to move the market for the Canadian dollar, CAD, particularly if the reading misses, or beats the news agencies' forecasts. FX traders who specialise in trading Canadian dollar pairs, would be advised to diarise this high impact event, to ensure they're in a position to monitor and adjust any current positions and to potentially take advantage of any opportunities.
« Asian markets slide as global trade fears rise, sterling slips as the risk of no deal Brexit rises. Turkey sparks a new crisis USA GDP growth figures and pending home sales miss forecasts, sterling slumps as Brexit confusion escalates »