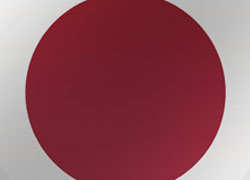 It is officially now at a 6 year low against the dollar, when the BOJ without notice enlarged money stimulus.
The bonds of the government of Japan's climbed after the major bank mentioned it would seek to enlarge the base of monetary by 80 trillion yen. This a year from a prior 70 trillion yen. Of some 32 surveys of economists only 3 foresaw a climb in asset purchases which normally take away value from a currency. The Japanese currency earlier fell when the major newspaper, the Nikkei, mentioned that the $1.2 trillion of the government pension investment fund would rise foreign investments by 40 percent of all its assets by 23 amazing percent.
It was mentioned by Todd Elmer who is a strategist in Singapore at Citigroup Inc.
This is a significant negative signal for the yen, and the key really isn't the details in this case, it's the timing, over time we're heading toward 112 yen per dollar.
The Japanese currency dropped 1.6 percent to 110.95 per dollar at 2:48 pm Tokyo time, which sets itself up for the biggest drop this year and touched 111.01 that is the lowest point since January 2008. The Yen was down 1.2 percent at 139.49 per euro. The euro fell 0.3 percent to $1.2574.
The 10 year Japanese benchmark yield dropped 1 ½ base points to 0.455 percent after it touched 0.435 percent making it the lowest since April 2013.
« Greenback at a 3 week high against the Yen Dollar up on a possible deviation of policy »