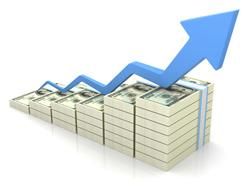 The greenback climbed to its highest in 7 years versus the yen on observations that the Federal Reserve is gearing up to increase interest rates. The major Bank in Japan and the main European Central Bank are adding to stimulus.
The Dollar climbed against its major 16 peers just before reports earlier that economists are indicating manufacturing has gone up and employment has increased in some of the bigger economies. The euro dropped to a 2 year low versus the U.S. currency. This just before the European Central Bank meet this week. The kiwi saw its biggest drop in 3 weeks as building consents dropped the most since 2012 July. There has been a slowdown in Chinese manufacturing.
The senior strategist of foreign-exchange in Hong Kong of the Royal Bank of Canada, Sue Trinh said;
Our baseline is the U.S. dollar will see cyclical strength from here until the end of 2015. The BOJ announcement on Friday was a bit of a bombshell.
The greenback climbed 0.3 percent to 112.65 yen at 6:46 London time after it jumped to 112.99 making it the highest since 2007 December. The dollar went ahead 0.3 percent to $1.2489 per euro after climbing to $1.2440 which is the highest since 2012 August. The Japanese currency was unchanged at 140.70 per euro. Due to a Japanese holiday the financial markets are closed today.
A dollar index that tracks it against 10 peers climbed 0.2 percent to 1,083.30 setting it up for the highest close for a long time. Specifically 2010 June. It went ahead 0.9 percent back in October marking its 4th monthly gain which is the longest stretch from back in 2013 March.
« Yen takes a drop as Bank of Japan stimulates easing Dollar just short of its 5 year high. Kiwi strengthens »