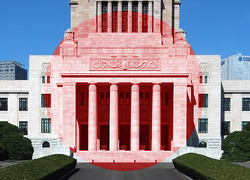 The Japanese currency traded at 0.4 percent near its 7 year low against the American currency on assumptions that Shinzo Abe, who is Japan's prime Mininster, is thinking to dissolve parliament just before it postpones a sales tax increase.
There was a brief gain by the Yen after it was said by Yoshihide Suga who is Chief Cabinet Secretary, that he is not preparing for earlier than expected elections. The Won of South Korea dropped beyond 1,100 per dollar for the 1st time in a year on worries that the Japanese currency's fall would make exports more competitive for Japan. The Kiwi climbed versus its other counter parts, this just after the biggest dairy exporter Fonterra Cooperative Group Ltd from Auckland would keep its milk payment at the same projection.
A currency strategist at Nomura Holdings Inc. in London, Yujiro Goto said
The chances of a delay to the sales-tax hike and an early election in Japan are rising, which is a plus for stocks, and in that risk-positive environment, the yen will fall and the dollar will rise. I don't foresee any change in the underlying trend for a weak yen and strong dollar.
The Japanese currency remained unchanged at 115.61 per dollar at 2:14 pm Tokyo time after it touched 116.10 yesterday which was the weakest point since 2007 October. The yen climbed 0.2 percent to 144.14 per euro. The euro dropped 0.1 percent to $1.2468.
The yen has dropped 5.9 percent over the past month which is the most among 10 developed market currencies that are tracked by an index measuring correlation / weight, this after policy makers stunned investors with even more stimulus to depreciate the currency from the Bank of Japan as well as pension reforms allowing more money to circulate internationally.
« 2nd day consecutive weakening of the dollar Yen drops again »