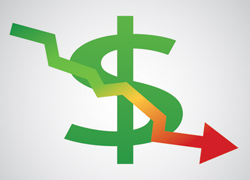 After a strong run, the dollar fell for a consecutive 2nd day after it has revealed by the October payrolls growth to be lower than was forecast by economists leading traders to reduce their bets for an earlier interest rate increase.
The American currency fell against the Japanese currency after it reached a 7 year high as the Bank of Japans, Haruhiko Kuroda who is the governor claimed that there was no limitations to the easing measures that the bank would be taking in handling its deflation. The yuan and the Aussie strengthened when data revealed exports climbed above what was forecast in China. The Kiwi too, went up.
A senior currency strategist in Auckland at ANZ Bank New Zealand Ltd., Sam Tuck said;
The question the market is asking itself is: Are we too far ahead of the trend for U.S. dollar strength? The market is relatively happy that China is moderating its growth rate in a sustainable fashion, and that is providing support for the Aussie and kiwi dollars.
A spot index tracking the dollar versus 10 peers, dropped 0.2 percent to 1,089.19 at 2:41pm Tokyo time from the 7th of November when it dropped 0.6 percent.
The U.S. currency weakened 0.4 percent to 114.17 yen just after it gained for a 3rd week to 114.60 and touched 115.59 on the 7th of November making it the highest since 2007 November. It fell 0.2 percent to $1.2477 against the euro. The euro dropped 0.2 percent to 142.45 yen.
The National Australian Bank increased the quarterly estimates for the U.S. currency versus some other big currencies. Some revisions contain a cut in its yearend target for the European currency to $1.22 from $1.26 as well as a rise in the dollar expectations versus the yen to 123 yen from 117 yen at the end of 2015.