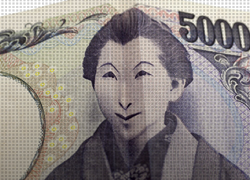 Amidst feeling that the yen's decline has been overstretched, the Japanese currency made its rebound from a near 7 year low against the dollar. The Governor of the Bank of Japan, Haruhiko Kuroda claimed the economy is set to attain the 2 percent inflation target set by policy makers.
The yen climbed versus all its 16 major counterparts as a measure of momentum indicated that it's fallen against the American currency since last month had been too much. The BOJ stunned the market by increasing monetary stimulus only 2 days after the Federal Reserve finished its program of buying bonds. The Aussie and Kiwi both dropped for their 2nd day amongst deterioration in global commodity prices.
A strategist of foreign-exchange in Tokyo at Barclay Plc said
It was not only Kuroda, but a combination of the BOJ minutes released earlier in which one of the members expressed concerns about yen weakness. In the short term, dollar-yen could be heavy on the topside.
The Japanese currency climbed 0.2 percent to 117.99 per dollar 1:30 Tokyo time yesterday when it dropped 0.4 percent. It touched 118.98 on the 20th of November which is the lowest since 2007 August. The Japanese currency went up 0.4 percent to 146.56 per euro.
The Japanese currency's 14 day index of strength against the American currency was at 23 and has been below the 30 number that normally shows to some that an asset is sold a little too much on just about every day since back on the 31st of October.