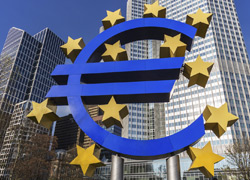 The 18 nation currency is close to a 2 year low against the American counterpart this just before a report that economists claimed that this showed business confidence had fallen over the prior 7 months.
The euro fell versus most of the major peers when the president of the European Central Bank, Mario Draghi claimed in regards to last week officials would be doing what they could to increase the inflation. The Japanese currency was very close to a 7 year low to the American counterpart as statistics signaled Shinzo Abe's party had most of the support when he asked for an earlier election. The 2 main Australasia currency climbed for a 3rd day this after China's cut of interest rates late last week.
Global co-head, Ray Attrill, who is co-head of currency strategy in Sydney at National Australia Bank Ltd., said,
We've got a weak German economy and disinflation risks. In the absence of any signs of an upturn in the German economy anytime soon, Draghi has the upper hand and therefore that plays to more euro weakness ahead.
The shared currency was unfazed at $1.2395 from 21st of November when it fell 1.2 percent. It reached $1.2358 on the 7th of November which is the lowest since back in 2012 August.
The Japanese currency dropped 0.1 percent to 117.88 per dollar. On the 20th of November it touched 118.98 that marked the lowest since 2007 August.
Today the Japanese market is closed due to a public holiday.
A business climate index for Germany that is based on a poll of an estimates 7000 executives, fell to 103.0 from 103.2 in October this according to a reliable median estimate survey.
« Yen equals the sharpest 5 week drop since 1995 Yen makes a small comeback »