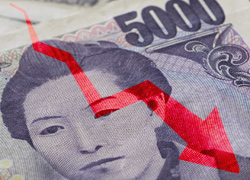 Although performing better the yen continued its 7 year low as trade moves showed that the currency fall below 115 per dollar had been a little too much.
The Japanese 14 day index that measures its relative strength dropped to 20 earlier this week and continues below the 30 level that shows to some traders that assets might be oversold. The U.S. currency continued for a 3rd week its advance just before a report that shows economists saying employers hired more and at a quicker rate in October which was above this year's average. Before the ECB goes ahead setting policy the euro went up against the dollar.
At Barclays Plc, the strategist at the head of Asia-Pacific foreign-exchange in Singapore referring to the dollar versus yen rate, said
It's not surprising that we pivot around these key big-figure levels like 115. These are levels that might trigger a lot of profit taking or options barriers.
The Japanese currency strengthened 0.1 percent to 114.49 per dollar 6:48 am London time just after falling 0.8 percent to 115.52 which is the weakest since back in 2007 November. The yen dropped 0.2 percent to 143.37 per euro further adding to the 3.9 percent drop seen in the last 5 days. The euro climbed 0.3 percent all the way to $1.2523.
« Yen drops to an unprecedented 7 year all time low Dollar keeps its upswing »