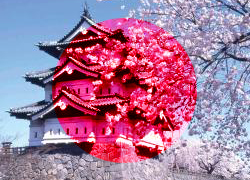 On a comment by Kuroda the Japanese currency took a dive versus the dollar as the Governor Haruhiko Kuroda of the Bank of Japan claimed he saw no limitations to the steps the BOJ would take to battle deflation.
The yen dropped against 16 peers lengthening losses since the bank of Japan without warning alleged that it will be boosting its purchases of government bonds. The U.S. currency went up versus the Japanese currency as the control shifted of the senate to the Republicans from the Democrats in the elections for midterm in the United States of America. The krone from Norway dropped a 4th consecutive day.
The regional chief investment officer at UBS AG in Tokyo, Fumio Nakakubo said;
The latest BOJ announcement made it sound like there isn't much room left for them to act further because the market would dry up should they buy more JGBS, but with Kuroda's speech, the message they are ready to take further action has gotten through. The view that there's a possibility the BOJ may ease further is prompting yen selling.
The Japanese currency dropped 0.6 percent to 114.30 per dollar 6:01 London time after it declined 114.39 making it the lowest it has been since 2007 December. The yen fell 0.6 percent to 143.40 per euro. The dollar was unfazed at $1.2541 per euro.
At a policy meeting on October the 31st, the Bank of Japan elevated the annual target for increasing its monetary base to 80 trillion yen from sixty to seventy trillion yen!
Referring to the easing from last week it was quoted by Kuroda in Tokyo;
a true display of the central bank's unwavering commitment, to beat deflation
. Furthermore in regards to added easing he said
I don't think there is a limit, including on bond purchases.
« Dollar just short of its 5 year high. Kiwi strengthens Yen continues 7 year low »