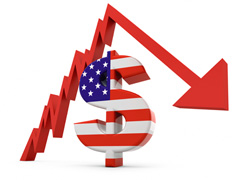 Against the euro, the dollar saw a drop as investors starting betting when the Federal Reserve would increase interest rates.
The kiwi climbed for the 4th day as data showing a cut by employers of payrolls made traders treat data with more care after changes to labour-market figures by the statistics bureau on the 8th of October. The euro is at its highest in 3 weeks against the sterling before the ECB President Mario Draghi speaks and the announcement of a policy decision by Bank of England.
The former central bank analyst that is now President at the Tokyo based Praevidentia Strategy Ltd, Masafumi Yamamoto said,
The Fed may not raise rates as early as expected. Those who got a little ahead of themselves on Fed policy are reducing dollar long positions, which bet it will strengthen.
The greenback dropped 0.1 percent to $1.2743 per euro as of 6:45 am London time just after it dropped to $1.2760 which is the lowest level since September the 26th. The dollar slipped 0.1 percent to 107.95 yen. The euro is unfazed at 137.56 yen.
A spot index tracking the dollar against 10 major peers, dropped 0.1 percent to 1,061.09 after it dropped 1.5 percent during the prior 3 days.
About the nation's expansion a few of the participants of the Open Market Committee said
might be slower than they expected if foreign economic growth came in weaker than anticipated.
« Before the Federal Reserve releases minutes, the dollar strengthens The Yen is poised for weekly gains as concerns over global growth increase »