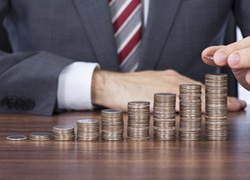 Technical indicators showed that the rally was way too quick as the dollar pared its highest quarter gain since back in 2008.
An indicator of the greenback against 10 major peers toped a record most bought level yesterday since back in 2005. The dollar currency climbing at least 1.7 percent versus all its 16 popular peers since June 30th this year on predictions that the Federal Reserve would increase next year the borrowing costs. The kiwi and the aussie both rallied. This showed declines amongst the Group of 10 currencies making it the worst pairing.
It was quoted in Sydney Australia by the strategist at Westpac Banking Corp, Sean Callow, the following:
It just looks as though the market might have gorged itself on U.S. dollars a bit too much in recent weeks. It wouldn't be surprising if we had more of this. The U.S. dollar just seems to have priced in more good news than the U.S. economy is currently generating.
The U.S. dropped 0.1 percent to 109.35 yen 7:05am London time yesterday just before it jumped to 109.75 that was the highest since back in August 2008. The dollar fell 0.1 percent to $1.2694 per euro once it climbed to $1.2664 yesterday, the highest since 2012 in November.
According to an index which follows the dollar against 10 major peers, it fell back 0.1 percent to 1,067.91. It is now poised for the highest quarterly gains since 2008 September where it has advanced 6.4 percent since June the 30th.
84.80 was the record number reached yesterday it was shown by the 14 day relative strength index just before it fell 81.7.  Anything above the 70 indicates to traders that an asset has had a sharp rise in a short period.
« Japanese pension-fund reform's yen drops Dollar takes a dip, among observation that it had risen too quickly »