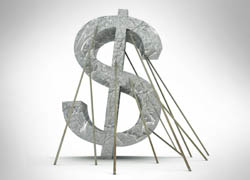 A pointer to the dollar showed it dropped the most since June on the observation that it had risen too quickly over the past months and just before an American report to be released during the day highlighting the unusual nature of recovery of the economy.
The kiwi on other hand rose as policy makers went easy on Chinese property restrictions, which is the south Pacific's' hugest partner in trading. Ahead of the European Central Bank meeting set for today, the euro climbed from its 2 year low. Since back in 2008, for the 1st time, the dollar continued its 2 day decline after it rose 110 yen a day ago. The biggest rise was from the Malaysian ringgit after its government in an attempt to narrow the fiscal deficit, increased fuel prices.
In Tokyo, the senior director Marito Ueda at the currency-margin company called FX Prime Corp said:
The dollar is consolidating after reaching 110 yen, and other currencies which were a bit oversold against the dollar are being bought back. Investors are adjusting their positions ahead of the ECB meeting as the dollar's recent rise has been quite rapid.
An Index showed a drop 0.4 percent to 1,067.21, 7:02 London time setting it up as the biggest fall since back in June 18th.
The dollar dropped 0.2 percent to $1.2646 per euro after it touched $1.2571 on September 30th making it the strongest since back in September 2012! The U.S. currency fell 0.2 percent to 108.70 yen, after reaching 110.09 yesterday which is the highest since August the 25th 2008.  The aussie jumped 1.2 percent to 78.81 dollar cents.
The relative strength index of 14 days for the dollar showed 76.1 today that signals to a few traders that possibly the gains have been too much and might soon reverse.
« The dollar tops best quarter gain since 2008 The greenback on the rise in the wake of job growth quickening »