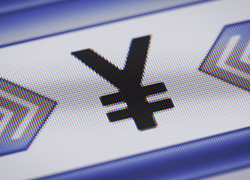 The Japanese currency dropped further to a 6 year low against the dollar among signs of improvement for pension-fund reforms that form a part of the growth strategy of Minister Shinzo Abe who is Prime Minister.
The yen dropped against 14 of 16 major peers after it was said by Yasuhisa Shiozaki, the head of ministry that overlooks the Government Pension Investment Fund that they would be conducting some changes within the law, adding assumptions that it's moving closer to increasing purchases of overseas assets. As for the U.S. dollar it rose to a 4 year high as bets increased that the Federal Reserve will increase interest rates earlier next year. The Aussie sees a 7 month low as it dropped further.
In Tokyo the director of foreign exchange Yuji Saito at Credit Agricole SA quoted the following;
Shiozaki's comments cleared the market's misunderstanding that GPIF reform may be rolled back. Monetary policy divergence between the U.S. and Japan suggests that the yen's slide will continue.
The currency from Japan fell 0.2 percent to 108.98 per dollar London time 6:22 am, after shrinking to 109.46 on September, the lowest since back in August 2008! The yen fell 0.2 percent to 138.93 per euro. The U.S. currency hardly seeing any changes at $1.2746 per euro after it climbed to $1.2697 yesterday making it the highest since November 2012.
There is no purpose in delaying a change in the law allowing it to bolster GPIF's governance, it was said by the Health minister Shiozaki in Tokyo. The legislation is the government's reform agenda's effort to see it purchase higher volumes of riskier investments which has an asset allocation. It was mentioned by Abe that the world's largest pension fund of $1.2 trillion should see an analysis to its asset allocation.
« Kiwi falls after Wheeler's talk while Dollar see 4 year high The dollar tops best quarter gain since 2008 »