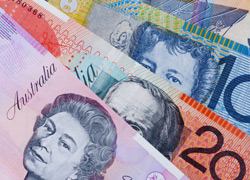 The Kiwi currency fell further to its ever weakest point over a year, now possibly the central bank looks to intervene. The dollar rising to a 4 year high among bets that the interest rates will be boosted by the Federal Reserve.
The 0.4 percent fall by the New Zealand dollar against its 31 major peers in the wake of the comments by the governor Graeme Wheeler of the Reserve Bank saying that the "unjustified" level of currency invoked intervention by the central bank which is one of its criteria for acting. The Aussie too saw a fall. The U.S. dollar hit its highest since July 2013 against the euro just before American reports tomorrow hint that economic growth sped up and improvement in the confidence of consumers.
The chief Market strategist Chris Weston at the IG Australia which is one of the units of IG Group Holdings Plc quoted,
I remain a U.S. dollar bull like everyone else, and the thematic that's taking place and what's caused this move is massive central bank divergence,.. The RBNZ is trying to capitalize on the momentum to try and drive the currency lower.
The Kiwi currency taking a fall of 1.1 percent to 79.89 U.S. cents at 6.42 am London time on the news of it falling to 79.84 cents which is the lowest since back in September the 9th last year. 4.5 percent is the amazing fall so far this month.
A dollar spot index tracking the American currency versus 10 major peers has rose 0.2 percent to 1,061.49 setting it to be the highest since back in 2010 June.
The U.S. currency gaining 0.1 percent to $1.2765 per euro in the wake of its appreciation to $1.2763 that is the highest since 2013 July. The American dollar climbing 0.1 percent to the Japanese currency. The European currency remaining unfazed at 139.36 yen.
« Dollar's surge ahead taking a pause as Kiwi and Yen gain Japanese pension-fund reform's yen drops »