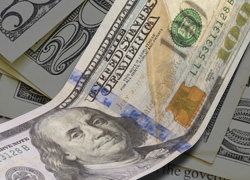 Technical indicators were signalling that recent losses were overdone by the dollar as the kiwi and the yen rallied against the U.S. This slowing the dollars impressive advance to its biggest quarterly gain in over three years.
The greenback pausing its advance against its major counterpart's right after William C. Dudley who is the President of the Federal Reserve Bank of New York said earlier this week that a stronger currency would hurt U.S. growth. The Kiwi enjoyed a comeback from its 1 year low after reports showed the trade deficit to an unexpected narrowing back in August. The yen rose after Prime Minister Shinzo Abe wanted to be and quoted "careful" in recent news of the yen weakness.
It was said by Masato Yanagiya who is head of the currency and money trading in New York at the Sumitomo Mitsui Banking Corp,
The entire market is undergoing a retracement — from currencies to stocks and Treasuries
and further added
The dollar has hit some highs, so it's natural that positioning would cause some selling pressure. That has just started to surface now, so it probably has a bit of time still to run.
The kiwi surging ahead by 0.4 percent to 80.80 U.S. cents as of 1:21 pm in Tokyo. It fell to 80.42 yesterday which is a level not seen since back in September 2013.
The yen after touching a 6 year low of 109.46 on September the 19th added 0.3 percent to 108.56 per dollar. The yen gained 0.2 percent to 139.57 per euro. The euro in turn gaining 0.1 percent to $1.2856 after dropping to $1.2816 on September 22nd which was the lowest since back in July 2013.
« Australian dollar strengthening as Yen holds gain Kiwi falls after Wheeler's talk while Dollar see 4 year high »