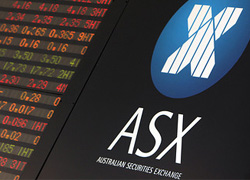 The Aussie dollar strengthened its position recovering from a 7 month low after the news of Chinas expansion in the manufacturing sector this month.
The help to the Aussie Economy was probably in correlation to China improved Purchasing Managers Index who is Australia largest trading partner. The Aussie rising versus 31 major counterparts. The Chinese Yuan advancing yet another day. The Chinese currency holding its gains after it appreciated earlier as the U.S. said it had conducted its 1st set of Syrian airstrikes.
It was quoted by Desmond Chua who is a strategist at CMC Markets in Singapore,
We're seeing this knee-jerk rebound in the Aussie, that shouldn't be surprising, given that there was a lot of priced-in expectations for the manufacturing PMI to come in much weaker.
After yesterday's slide to 88.53 cents the Australian dollar rose 0.5 percent to 88.16 U.S. cents at 6:45 am in London making it the lowest since February the 4th this year.
The yen gaining 0.1 percent to 108.71 per dollar after an earlier rise of 0.2 percent. The Japanese currency rose 0.1 percent at 139.72 per euro. The euro stabilising at $1.2852. The Japanese financial markets are closed today due to a public holiday.
The Chinese preliminary purchasing managers Index from HSBC Holdings PLC as well as Markit Economics, climbed to 50.5 as opposed to the median estimate set at 50. Numbers going above 50 indicating expansion. An increase of new orders and new exports was noticed.
« Yen threatens Japan with a recession Dollar's surge ahead taking a pause as Kiwi and Yen gain »