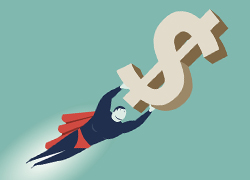 The American currency is now only within 0.1 percent to reach 120 Yen making it the highest since back in 2007 July amidst predictions by analysts that American job growth will increase while recession will continue for Japan.
A measure that tracks the American currency will be making its highest close in over 5 years. The 18 nation currency was close to a 2 year low yesterday among observations that the policy makers meeting of the European Central Bank today will indicate added stimulus. The Aussie dollar fell for a 6th day when a forecast predicted it would drop 79 American cents. A volatility measure of currency climbed to its highest in 15 months.
In Stamford at Amherst Pierpont Securities LLC, Robert Sinche said;
It's still the divergent-growth, divergent-policy story. We are seeing capital flows out of Japan, and I think that helps bring capital out and continues this movement down in the yen.
The U.S. currency climbed 0.1 percent to 119.92 yen at 2:01 pm Tokyo time when it climbed to 119.95. The dollar was unfazed at $1.2305 per euro when it climbed to $1.2301 yesterday that is the highest since back in 2012 August. The Japanese dropped 0.1 percent to 147.57 versus the dollar.
Employment saw 230,000 additions this previous month to the prior month of 214,000 hiring according to data collected by economists.
« Dollar at 7 year high against the Yen Dollar on a seventh week rally »