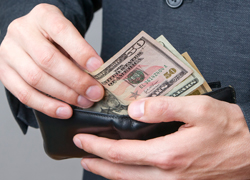 The U.S. currency kept its momentum to a 7th week gain when it rose above 120 yen on Thursday for its 1st time since 2007 July as economist in the U.S. estimated job growth has accelerated all the while Japan finds itself in a recession and the EU struggles on.
The American dollar has climbed a minimum of 3.8 percent against all 16 counterparts over the last 3 months among observations the Federal Reserve will increase in the upcoming year the interest rates. There has been an increase in Japan over the relation to the low Yen, this the most since 2013 January it has been revealed by an industry survey. It's also noted the Ringgit of Malaysia fell to a 5 year low as a fall in prices of crude hindered the nation's outlook for growth.
A general manager, Takako Masai in Tokyo at Shinsei Bank Ltd said,
It's hard to imagine a weak payrolls report, so the risk for dollar-yen is slanted to the upside. The market is pricing in the potential for a further expansion of monetary stimulus by the Bank of Japan. The dollar may race up to 130 yen by around the end of March.
The U.S currency climbed 0.2 percent to get 120.02 yen, 6:01 am London time, this after it saw a gain of 1.2 percent for this week. It touched 120.25 on Thursday making it the highest since 2007 July. The U.S. dollar was little changed at $1.2379 per euro when it went ahead to $1.2280 yesterday that makes it the highest since back in 2012 August. The EU currency rose 0.2 percent to 148.57 yen.
« The dollar nearly at 120 Yen FXCC's mid morning market report, after London's opening. »