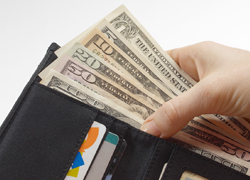 The American currency kept its momentum to now be at a 7 year high versus the Japanese counterpart, this before data showing that economists claim will justify the case for higher rates of interest as policy eases in Japan and Europe.
The dollar gained 0.1 percent from its prior highest in 2 years against the European currency, this before the ECB meeting tomorrow. The Aussie dollar dropped to a 4 year low after it showed in a report that economic development was bellow that from its estimate. The Kiwi lost strength after a fall in the price of milk. Stanley Fisher who is Vice Chairman of the Federal Reserve claimed that low prices in oil are of benefit to the American economy.
A currency adviser in Tokyo at Gaitame Online Co. said;
The divergence in monetary policies hasn't changed, and there will be additional benefit for the U.S. economy from cheaper energy prices. There is room for the dollar to rise further.
The American currency was unchanged at 119.28 yen at 7:04 am London time after it touched 119.44 which is the strongest since 2007 August. It saw a gain of 0.1 percent to $1.2373 per euro. The dollar reached $1.2358 per euro on the 7th of November which is the strongest since back in 2012 August. The European currency was trading at 147.60 yen from 147.63.
A spot index for the dollar that gauges the dollar versus 10 partners of trade gained 0.1 percent to 1,111.80, setting it up for the strongest close since back in 2009 March. The measure has climbed 9.1 percent this year well on its way to the best performing year since data started being gathered in 2004.
« Dollar stalls before its 6 year highest rally The dollar nearly at 120 Yen »