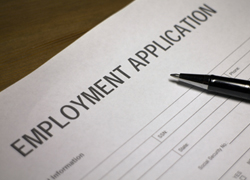 It was amongst thoughts that the dollar's climb had been too quick, that the currency came to a stall, this before American data that will show that job growth had slowed.
The Aussie dollar came back when it almost reached its weakest in 4 years when the Reserve Bank held on to its benchmark at its record lowest. A spot index climbed 8.3 percent during the course of this year that set it up for its biggest gain since back in 2008, while its relative strength this prior week broke through the 70 level that shows to traders an asset may go back on its course. American treasury yields fell under this year's normal.
An associate for currency trading in New York at Bank of Tokyo-Mitsubishi UFJ Ltd, Naohiro Nomoto said;
U.S. yields can't really go up in an environment where yields aren't rising globally, so there's going to be profit taking on dollar positions. Eventually though, the dollar will strengthen, especially against the yen and euro, because of continued monetary easing in Japan and Europe.
A spot index that gauges the dollar versus 10 trading peers remained unfazed at 1,103.76 as of 1:07 pm Tokyo time yesterday, this when it dropped 0.3 percent. It closed at 1,106.90 on the 28th of November which is the highest point since back in 2009 March.
The American currency was trading at 118.37 yen from 118.40 yesterday when it reached 119.14 that is the strongest since 2007 August. The 18 nation currency was unchanged at $1.2468 and 147.58 yen.
« Dollar at 7 year high against the Yen Dollar at 7 year high against the Yen »