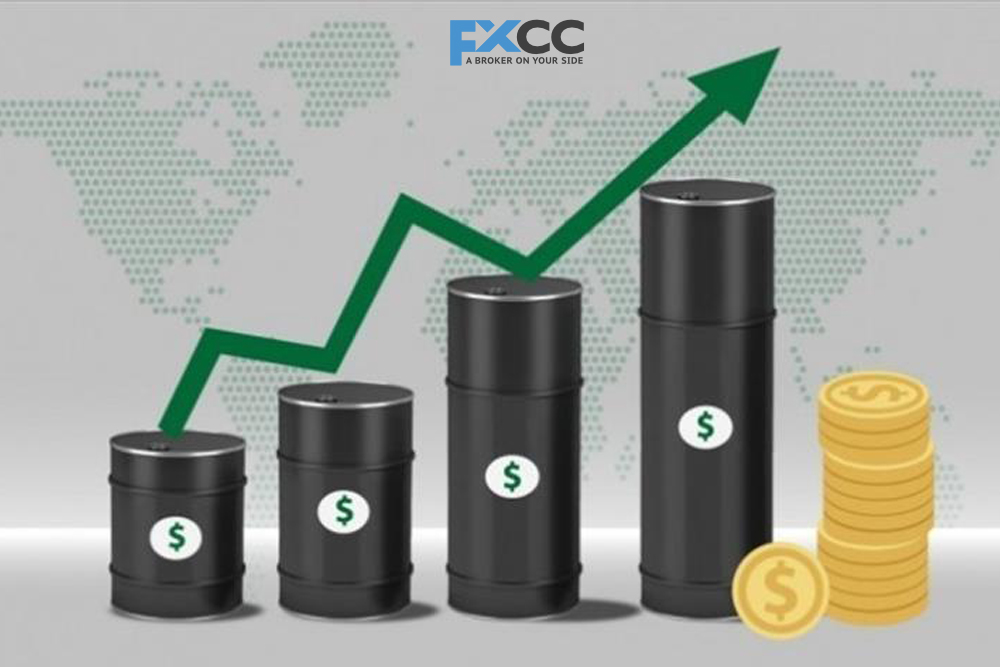 Oil prices are rising after a weak start. However, scattered coronavirus vaccine deployments, new infections, and the discovery of new strains of the virus are casting a shadow over demand prospects.
Brent crude oil futures rose 1% to $ 55.57 a barrel, while WTI crude oil futures rose 0.8% to $ 52.61. Both the instruments rose by almost 8% in January.

Oil prices rose on the back of vaccination programs in hard-hit countries and cutbacks in production from major producers such as Saudi Arabia and Russia. But the euphoria over a possible end to the pandemic has been undermined by the slow pace of vaccinations and the rise in new variants of the coronavirus.|

However, as more vaccines have proven effective outcomes in trials, and infections have declined in some regions, the demand for oil and fuel is likely to increase as more of the world's population is vaccinated against COVID-19.

Key Events

A Reuters poll showed late Friday night that Oil prices are expected to remain at current levels for most of this year before a recovery begins by the end of 2021.

U.S. oil and gas drillers are gearing up for higher demand, and as higher prices make new wells profitable again, they have added rigs in January for the sixth straight month. Since the end of December, forecasts for oil prices have changed upward. The market has become more positive about black gold prospects, betting that vaccination will lead to a rapid recovery in energy demand. Saudi Arabia made a significant contribution to improving the fundamental market outlook, which voluntarily decided to increase production cuts by 1 million b / d. This may have a positive effect on market sentiment and forecasts.

However, the recent surge in crude oil prices can be soured by few key factors. According to the Energy Information Administration, production is on the rise and surpassed 11 million barrels per day in November for the first time since April. On the other hand, according to the U.S. Commodity Futures Trading Commission (CFTC), speculators slashed their net long positions in U.S. oil futures and options by the week through Jan 26.
According to Giovanni Serio, Vitol's head of research, global demand for oil is expected to remain below pre-coronavirus levels by 3 million barrels per day till 2023 due to the long-term impact of Covid-19.

By that time, the global excess refining capacity will also be 3 million barrels per day, which means that capacity increases from now on will be redundant as new refineries will start-up while old ones are closed.
Refineries in Northern Europe are also forecast to face increasing policy pressures in the coming years, including increasing market penetration for electric vehicles.

Joel Cowes, Special Adviser for Energy Markets at the International Energy Agency, said that demand for petroleum products in Europe would gradually recover this year as the pandemic weaken and the vaccine spreads. Still, demand in Europe is expected to never return to peak values of 2019.
« Nervous investors and traders will look for monetary policy instructions from the Fed, BoE and RBA to underpin sentiment Silver prints an eight-year high, US factory growth slows, oil rebounds from early session losses »