The USA consumer confidence survey dominates the economic calendar on Tuesday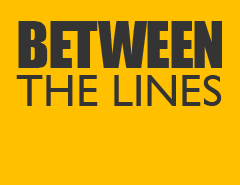 Market trading volume is expected to be relatively thin during the final few trading days of 2016, the UK's holiday season is extended with a bank holiday on Tuesday, therefore the traditional London FX session may mirror previous holiday trading sessions; with volatility and transaction levels down markedly.
However, USA equites markets are open and there's a data series concerning house prices published by Case-Shiller, which can often provide an indication as to the overall levels of consumer confidence in the USA. As a consequence this data, particularly the headline year on year house price inflation data figure, can effect market sentiment.
Similarly there's a year end data release of USA consumer sentiment which traders should be aware of; based on a representative sample of thousands of mail-in surveys, the Conference Board index survey polls the largest consumer sample of any USA measure of consumer confidence. Therefore it's highly respected by analysts, as a barometer to determine the overall psyche and well being of the USA consumer.
Asian markets were open on bank holiday Boxing Day. The TOPIX falling by 0.4 percent in Tokyo, on trading volumes approximately 40 percent down on the 30 day average. The TOPIX is now down 0.6 percent for 2016. The Nikkei 225 has gained circa 1.9 percent this year, up until Monday's trading session.
The Shanghai Composite Index closed up by circa 0.4 percent on Monday, reports that the Chinese government is contemplating placing further curbs on an overheating property market pulled the: property, finance and building sector down. China is apparently focusing its efforts on property and infrastructure spending elsewhere; concentrating on a huge fiscal spend and stimulus, proposing to spend circa $259 billion on highway and waterway projects next year, according to a statement published on China's Ministry of Transport website. This announcement has come shortly after the Chinese govt stated that they're no longer necessarily fixated with attempts to keep growth consistently above a 6.5% GDP target.
The Dollar Index fell circa percent in low volume on Monday, whilst the yen strengthened 0.2 percent to 117.06 per dollar. The yen has fallen circa 15 percent from its recent high, which was witnessed in August.
Economic calendar events for Tuesday December 27th, all times London time.
14:00, currency effected USD. S&P/Case-Shiller Composite-20 (YoY). The index is currently at a 5.08% reading for November. Analysts polled are predicting a slight fall in USA house prices to finish the year at 5.0% annually.
15:00, USD Consumer Confidence (DEC). The anticipation is mixed from analysts questioned; some opting for a slight fall to 107 from the previous reading of 107.1, others predicting a rise to 108.9. The survey is taken from circa 5,000 households, asking respondents to rate the relative level of current and future economic conditions including: labour availability, business conditions, and overall economic situation.
Other major economic calendar events for the coming week.
Wednesday, 28 December.
07:00 – Swiss UBS consumption indicator
09:30 – UK BBA mortgage approvals
15:00 – US pending home sales
Thursday, 29 December
07:45 – French preliminary CPI inflation
08:00 – Spanish flash CPI inflation
09:00 – Eurozone M3 money supply
13:30 – US weekly unemployment claims
16:00 – US crude oil inventories
Friday, 30 December
14:45 – Chicago PMI
18:00 – Baker Hughes US oil rig count
« MORNING ROLL CALL USA consumer confidence reaches a thirteen year high, DJIA approaches 20,000, USA dollar nears highest point in a decade. »