WTI oil collapses by 5% to six month lows, gold falls by 1.7%, European equities and euro surge on Macron polling news, USA equities end flat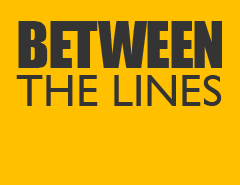 The global glut of crude oil is showing no signs of reducing, despite the various promises and commitments regarding production cuts made by OPEC in November and December. Price hasn't yet collapsed to its November 2016 low of circa $42 a barrel, but at one stage during the New York session, the market activity and corresponding price action, threatened to breach the $45 a barrel handle. Towards the end of the day price was closing at $45.21, representing a circa 5% fall on the day. Whilst on the subject of commodities; iron ore for September delivery dropped by 7.3% on one commodity exchange, the maximum allowed before a circuit breaker is exercised, copper also fell and gold lost circa 1.7%, to end the day at circa $1228 per ounce.
This recent collapse in commodities' value had a knock on effect for the commodity currencies; Aussie dollar, kiwi dollar and Canadian dollar and the collapse could have repercussions in terms of equity market values. Moreover, the fall in oil demand, as opposed to the gluts, may be indicative of a severe correction in global trade, principally emanating from China, whose latest economic data is far less promising than in previous, recent months. Both Caixan PMIs published early on Thursday morning came in at 51.2 and 51.5 showing no signs of significant growth in China and just above the 50 metric, indicating expansion versus contraction. In other early Sydney/Asian session calendar news, New Zealand commodity prices have fallen by -0.2% and new home sales in Australia fell by -1.1% in March.
A raft of mainly positive, forecast beating Markit PMIs concerning Europe, were published on Thursday. The positive readings, combined with polls suggesting Emmanuel Macron will win the French presidential election second round this coming Sunday, thereby negating any breakup threatened by Marine Le Pen, caused bullish investor optimism across the Eurozone, helping to lift both the euro and the main indices. STOXX 50 closed up 1.16%, DAX up 0.96%, CAC up 1.35% and the Spanish IBEX closed up 1.62%.
EUR/USD ended the day pushing through R3 at circa 1.0981, up over 1%, a pattern repeated versus EUR/CAD, the euro also pushed through R2, versus the majority of its other peers on Thursday. The Loonie, (Canadian dollar) endured another day of falls, as a consequence of its strong correlation (as a commodity currency) with the price of oil; USD/CAD closing the day out at circa 1.374, up approx. 0.5%. The Aussie dollar also fell versus its main peers; AUD/USD ending the day at 0.7411, down circa 0.3%. USD/JPY ended the day down circa 0.2% at 112.4, GBP/USD closing out the day at 1.292, up circa 0.4% on the day.
Economic calendar events for May 5th, all times quoted are London (GMT) time
08:10, currency impacted EUR. Markit Germany Retail PMI (APR) Medium. The March reading was 52.5, there is little expectation for any change.
08:10, currency impacted EUR. Markit Eurozone Retail PMI (APR). There is a general consensus for no change, from the previous month's reading of 49.5.
12:30, currency impacted USD. Change in Non-farm Payrolls (APR). The forecast is for a 190k NFP figure, the previous month's figure came in at 98k.
12:30, currency impacted USD. Unemployment Rate (APR). The unemployment rate is predicted to rise up a tick to 4.6%, from 4.5% in March.
12:30, currency impacted CAD. Unemployment Rate (APR). Canada's unemployment rate is expected to remain unchanged at 6.7%.
17:00, currency impacted USD. Baker Hughes U.S. Rig Count (MAY 05). Oil price is under intense monitoring given the recent collapse in price, therefore the rig count will be closely watched. Last week's reading was 870 rigs added.
17:30, currency impacted USD. Fed's Yellen Speaks at Brown University. Coming so soon after the FOMC interest rate announcement, it's debatable what impact Mrs Yellen's speech will have. Nevertheless analysts and investors will be carefully listening to her speech, for any forward guidance clues.
19:00, currency impacted USD. Consumer Credit (MAR). The anticipation is for USA consumer credit to have fallen to $14.500b, from $15.206b in Feb.