Euro and sterling rise versus most peers, USA equities also rise, oil slides, precious metals end the day flat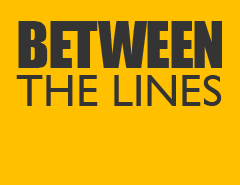 In a relatively quiet day for economic calendar news, Japanese composite and services PMIs (published in the Asian session), came in close to forecasts on Tuesday morning, whilst the Chinese Caixan manufacturing came in at 50.3, missing expectations of 51.3. A reading above 50 indicates expansion, therefore (based on this metric), the Chinese manufacturing sector is close to contraction. Later on in the Asian trading session, the Royal bank of Australia announced they'd kept the interest rate at 1.5%. The accompanying narrative from the RBA, indicated there'd be no change to the current policy, in the near term.
In Europe various PMIs were published on Tuesday; Germany's manufacturing PMI came in right on forecast at 58.2, the Eurozone's manufacturing PMI missed the forecast by 0.1, coming in at 56.7. Unemployment in the single bloc rose by 0.1%, to 9.5% annually. In the UK the latest construction PMI data relating to April was published, coming in at 57.3 the reading beat the prediction of 54 by some distance. This bullish news, combined with the UK prime minister brushing off comments from European leaders, who suggested both she and her Brexit team are "delusional", aided sterling's gains throughout the trading day.
Both European and USA equity markets experienced modest gains on Tuesday; the DJIA closed up 0.17%, SPX up 0.12%. Euro STOXX 50 closed up 0.52%, DAX up 0.56%, UK's FTSE up 0.64% and the CAC rose by 0.70%; recent polls suggesting that Emmanuel Macron will win this coming Sunday's presidential race, calmed investor fears regarding European markets and the euro.
GBP/USD closed the day up circa 0.4% at 1.2936, whilst GBP/CAD and GBP/JPY also finished higher, both pairs pushing through R2 in the afternoon session. The Canadian dollar, as a consequence of being a commodity currency, suffered losses in direct correlation to the sharp fall in the price of oil on the markets; USD/CAD breaching R3, before giving back some gains, to end the day up circa 1%, at 1.371. EUR/USD ended the day at approx. 1.092, up circa 0.3%, whilst USD/JPY ended the day close to the 112 handle, up approx. 0.3% on the day.
WTI oil slumped by circa 2.3% to approx $47.76 a barrel, the worldwide crude glut is showing no signs of reducing, whilst Saudi Arabia's ability to thrive on lower oil prices, has also caused a significant fall in price over recent weeks. Gold ended the day close to flat, at $1256 per ounce.
Economic calendar news for May 3rd, all times quoted are London GMT time
07:55, currency impacted EUR. German Unemployment Rate s.a. (APR). The expectation is that the current rate of 5.8% will remain unchanged.
08:30, currency impacted GBP. Markit/CIPS UK Construction PMI (APR). The forecast is for a moderate fall to 52, from the reading of 52.2 printed in March.
09:00, currency impacted EUR. Euro-Zone Gross Domestic Product s.a. (YoY) (1Q A). The forecast is for the current rate of GDP to remain unchanged at 1.7%.
11:00, currency impacted USD. MBA Mortgage Applications (APR 28). Mortgage applications increased by 2.7% last week, analysts will be looking for this momentum to continue.
12:15, currency impacted USD. ADP Employment Change (APR). Analysts look towards this data for guidance regarding the NFP number published this coming Friday. At 178k, the forecast is significantly below the print registered in March, of 263k.
14:00, currency impacted USD. ISM Non-Manufacturing Composite Index. The forecast is for a modest rise in the composite reading to 55.8, from the 55.2 registered in March.