Trump's comments move USA equity markets, USA data misses forecasts, NASDAQ closes at record high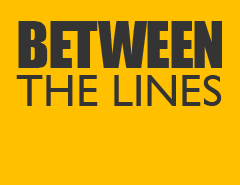 Many global equity markets were closed for Mayday, also termed "labour day" throughout the world. It's a solidarity celebration of workers (through union affiliation) finally achieving the eight hour week, after striking in the USA back in 1886. With no sense of irony, the country whose workers have one of the least rates of paid holidays and precious few workers' rights – the USA, keeps its equity markets open on Mayday bank holiday, preferring to 'celebrate' the event in September.
The DJIA closed down 0.13%, the SPX closed up 0.17% and the NASDAQ reached a record high of 6,091. Trump's comments; with regards to potentially breaking up the retail and investment arms of banks, caused an initial sell off in bank stocks, however, they later recover their lost ground to end the day in positive territory. The tech sector rallied, investors calculating that it was not effected by some of the poor USA economic data published on Monday; both personal income and personal expenditure missed the consensus forecast, whilst the respected ISM manufacturing PMI came in at 54.8, significantly below the expectations of 56.5. Construction spending in the USA has also fallen sharply, from the 1.8% increase witnessed in Feb. to -0.2% in March.
Trump was not the only high level politician causing markets to move; Jean-Claude Juncker, the President of the European Commission, divulged the details regarding his 'meeting of minds', with the UK's unelected prime minister, Theresa May. In which he suggested she's "on another galaxy" if she thinks the UK will enjoy preferential treatment as part of Brexit. This Twitter storm came shortly after Angela Merkel called the UK political negotiating team out as "delusional".
Shortly after the FX markets opened sterling sold off sharply versus many of its peers, but recovered lost ground throughout the trading day, which was lighter on volume due to the labour day bank holiday. GBP/USD ended the day close to 1.0% down, at 1.2886. EUR/GBP ended the day at circa 0.8458, up approx. 0.5%, EUR/USD closing out close on flat, at circa 1.0902. USD/JPY ended the day at approx. 111.85, up 0.3%.
WTI oil slipped to $48.43 a barrel, down circa 1.2%, as Libyan output increased, the USA added more rigs last week and the Saudis cut prices to Asian customers, oil has now lost 9% in 2017. Gold slipped to $1256 per ounce, down 1%, following a 1.3% fall last week. The 2017 gain is now only 10%, price having threatened to breach $1300 on April 13th.
Economic calendar events for May 2nd, all times quoted are London GMT time.
04:30, currency impacted AUD. Reserve Bank of Australia Rate Decision (MAY 02). There is little expectation, amongst the economists polled, for a change in the current rate of 1.50%.
08:00, currency impacted EUR. Markit Eurozone Manufacturing PMI (APR F). The expectation is for the previous reading of 56.8 to remain unchanged.
08:30, currency impacted GBP. Markit UK PMI Manufacturing SA (APR). With recent UK data missing forecasts, the expectation of a reading of 54, down from 54.2 in March, could be missed.
09:00, currency impacted EUR. Euro-Zone Unemployment Rate (MAR). Unemployment in the single bloc currency is expected to have fallen to 9.4%, from 9.5% previously.
22:45, currency impacted NZD. Unemployment Rate (1Q). The anticipation is for the current rate of unemployment to have fallen marginally; to 5.1% from the 5.2% print in the last quarter of 2016.
« The importance of using 'stops' in Forex trading at the appropriate times MORNING ROLL CALL »