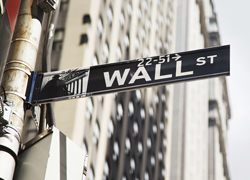 An indicator of if the American economic data is surpassing or falling behind forecasts, fell to its lowest point, when the dollar dropped for a 3rd day running.
The Japanese currency climbed versus all but 3 of its peers as patterns of trading showed its fall this month was overdone. The Aussie went up substantially when a government report revealed private monetary expenditure suddenly improved. American finance markets are closed for the main holidays of Thanksgiving.
At the Royal Bank of Canada, Michael Turner who is a debt and currency strategist, claimed,
Some investors might look to take some of their chips off the table following the run-up in the dollar in the past couple of months. The data have turned this week in the U.S., but the reaction has been exaggerated.
The U.S. currency dropped 0.4 percent to 117.30 yen at 1:51 pm Tokyo time, after it ascended to 118.98 on the 20th of November that was the highest point since back in 2007 August. The American dollar was unfazed at $1.2509 per euro. The Japanese currency climbed 0.4 percent to 146.33 per euro.
A spot index that monitors the American currency against 10 counterparts, fell 0.1 percent to 1,095.87 when it slid 0.2 percent yesterday.
Another index that tracks whether data has been above or below forecast of analysts, dropped to 6.2 yesterday that is the lowest point since back on the 25th of August from its prior 16.4 point the day before.
« Aussie at a near 4 year low Yen takes a fall to 7 year low »