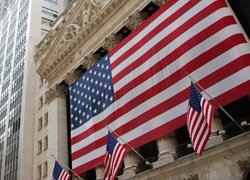 A 1 month comeback by the dollar against the Yen on speculations that the long streak was not warranted in the light that the U.S. economy will likely outgrow that of Japans.
The dollar now has risen for the 3rd time over the span of 4 days against the euro as some analysts have forecast that the European data later today will reveal industrial produce took a fall back in August. The yen dropped against most of the 16 peers as futures in U.S. stocks rallied, relieving some demand for Japanese haven assets. The Aussie saw a climb for a 2nd day after the Chinese central bank started cutting the interest rate it pays lenders on the repurchases agreement indicating likely monetary easing.
The head at ASB Bank Ltd. in Auckland of institutional foreign-exchange sales, Tim Kelleher said the following;
Dollar-yen doesn't tend to sell off too much in Asia, where there tend to be buyers on dips, and that's what we're seeing. There's strong resistance around 107.50 yen on the day, so the dollar is unlikely to rise too much.
The greenback strengthened 0.2 percent to 107.09 yen at 6:47 am London time after an early slide to 106.76 that was the weakest since back in September the 11th. The dollar had dropped for the last 3 days in the most prolonged losing streak since the period had ended in July the 8th. The greenback gaining 0.2 percent to $1.2724 per euro. The yen remained unfazed at 136.25 per euro.
The U.S. currency touching the low boundary of a 20 day Bollinger band versus the yen yesterday hinting at a possible bullish reversal. The band is capable of revealing potential turning points in any given assets direction.
« Yen at a 4 week high. Australian dollar strengthens. Dollar climbs while concerns for German economy increase »