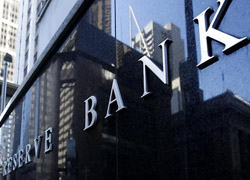 As the decision by the Reserve Bank of Australia and Bank of Japan highlights a change of direction in the monetary policies, the dollar went up against its major peers.
The greenback advanced against the Japanese currency right after its biggest drop in 6 months as some economists forecast that the Bank of Japan would continue its record easing, all the while the Federal Reserve evaluates its timing of its 1st interest rate growth since back in 2006. The aussie dropped after the Reserve Bank of Australia held on to its rates of a record low. The EU currency dropped just before a report predicting German decline in the industry production. The aussie dropped against all its major peers.
The strategist at the Sydney based Commonwealth Bank of Australia, Joseph Capurso said:
The main story is the U.S. dollar strength. It would be quite logical if the BOJ adds stimulus at the end of the month.
A spot index that tracks the U.S. currency beside 10 major currencies saw a gain of 0.2 percent to 1,071.10 at 12:51 pm in Tokyo as of yesterday when it dropped 0.9 percent which was the most since September 2013. The dollar closed at 1,078.65 on October 3rd which is the highest since 2010 June.
« Despite debate on fed rate increase timing, the dollar drops Before the Federal Reserve releases minutes, the dollar strengthens »