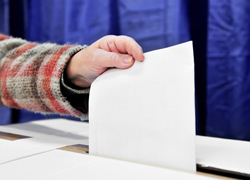 The yen fell to 7 year low against the U.S. currency among the possibilities of Shinzo Abe, the Prime Minister, winning elections and continuing his economic stimulus program.
The Yen kept its fall against all but 1 of its 16 major peers. A dollar gauge was set for its highest close since back in 2009, this before the consumer price report that speculates that the improved economy will boost Treasury yields. The won slipped and is set to a 15 month low, this while the falling Japanese currency made exports from South Korea not as competitive as usual. The Aussie dollar dropped to a 2 week low when a Chinese index of manufacturing fell this month.
A director for Credit Agricole of foreign exchange, in the Tokyo office, claimed;
The dollar should be supported against the yen into elections. Should U.S. yields start rising, a climb to 120 would be in sight.
The Japanese currency fell 2.5 percent over the last week making it the poorest performance of the 10 most developed market currencies, this according to an index for correlation / weight. Meanwhile, yesterday the Bank of Japan kept its unprecedented stimulus. Abe is calling for an earlier election.
It is likely that the Liberal Democratic Party that is Abes' ruling party, will win the elections, so it is predicted by a strategist in Tokyo, Nicholas Smith at the CLSA Ltd.
« Sales delay further pushes the yen to its 7 year low Yen equals the sharpest 5 week drop since 1995 »