2013-05-31 18:45 GMT
Even though EUR/USD rallied toward a 3-week high of 1.3060 on Thursday, the euro failed to sustain momentum and is on track to close the week below the 1.3000 mark, although it has managed to hold onto positive ground.
From a wider view, EUR/USD is recording the second weekly gains in a row, but it is closing May with a 1.5% net loss, trading closer to the 2013 lows (1.2746) than to the highs (1.3710).
Next week the European Central Bank will meet to decide on monetary policy, with analysts calling for a month on hold after May's cut. However, negative deposit rates talk could weigh heavily on EUR/USD.
Meanwhile, US NFP data will also define the luck of the EUR/USD as investors continue to assess the possibility of the Fed tapering its QE program.- FXstreet.com (Córdoba)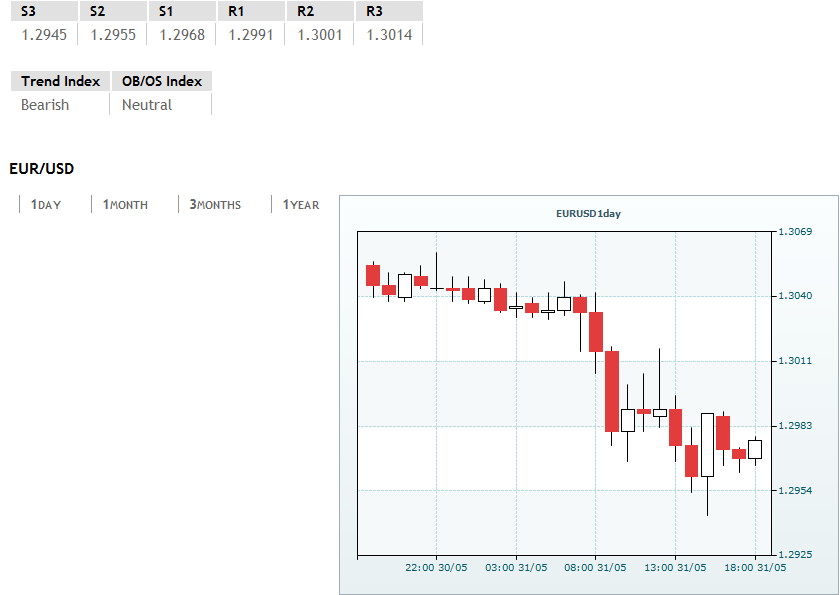 « GBP/USD – through 1.5130 key resistance GBP/USD closing the week around 1.5175/80 »