2013-05-31 18:36 GMT
The sterling is retaking the 1.5180 region at the end of the week, prolonging the correction higher after today's lows in the boundaries of 1.5140.
"All signals remain in sell territory, with spot failing to break above the 21‐day MA or the 50‐day MA. All studies are still in sell territory, accordingly GBP looks weak. Support lies at yesterday's open of1.5131, whereas resistance lies at the 50‐day MA at 1.5285", suggested Camilla Sutton, Strategist at Scotiabank. It is worth noting that the bank's outlook on the pair remains bearish, with a year-end target at 145.
At the moment, the par is retreating 0.33% at 1.5180 with the next support at 1.5140 (MA10d) ahead of 1.5111 (low May 30) and then 1.5008 (low May 29). On the flip side, a break above 1.5240 (hourly high May 31) would expose 1.5264 (MA21d) and finally 1.5273 (MA55d). – FXstreet.com (Barcelona)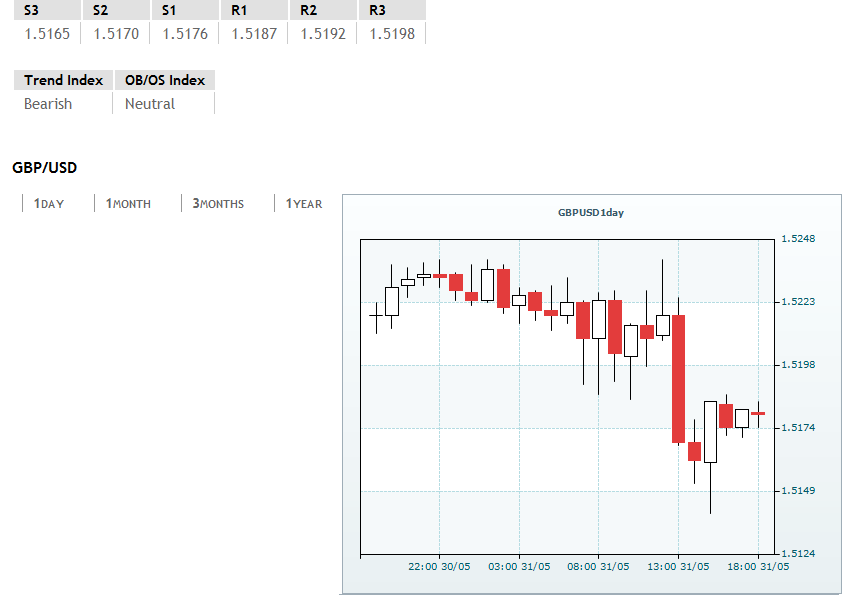 « EUR/USD records mild loss in May Forex Technical & Market Analysis: June 03 2013 »