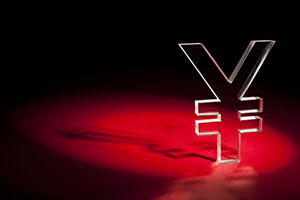 Overnight/early morning the BOJ (bank of Japan) published its latest monetary policy statement. The Board of the Bank of Japan decided that the Bank of Japan will conduct money market operations so that the monetary base will increase at an annual pace of about 60-70 trillion yen. On current exchange rates this is approximately $600-700 billion.
The Bank will continue to purchase Japanese government bonds (JGBs), the amount outstanding will increase 50 trillion yen per year, the average remaining maturity of the Bank's JGB purchases will be seven years.
The Bank will purchase exchange-traded funds (ETFs) and Japan real estate investment trusts (J-REITs), amounts outstanding will increase at 1 trillion yen per annum and 30 billion yen respectively. As for CP and corporate bonds, the Bank will continue with those asset purchases until their amounts outstanding reach 2.2 trillion yen and 3.2 trillion yen respectively by end-2013.
Japan's economy is expected to return to a moderate recovery, if domestic demand increases its resilience due to the monetary easing and various economic measures, and that growth rates of overseas economies gradually pick up. The year-on-year rate of change in the CPI is likely to gradually turn positive.
The Bank will continue quantitative and qualitative monetary easing, to achieve the price stability target of 2 percent, maintaining that target in a stable manner.
Discover Your Potential With a FREE Forex Practice Account & No Risk
Click To Claim Your Forex Trading Practice Account Now!
The impact of the policy announcement on the price of yen versus its major peers was limited as stated policy did not detour from that expected by the market.
European Central Bank President Mario Draghi trusts Germany's constitutional court, which will consider a case against the central bank's bond-buying plan starting today.
"I have full confidence in the constitutional court's independence, also in its ability to examine with thoroughness and with fairness all the advice it is getting from all sides, It would be presumptuous of me to say what the conclusion could be. We will not intervene to ensure the solvency of countries that can't deal with money."
"If you look back to a year ago, there has been significant progress in these countries, not a single euro has since been spent under the plan.It is probably the most successful monetary policy measure that has been taken."
The ECB's Outright Monetary Transactions program, will be reviewed by the court in Karlsruhe at hearings this week. The as-yet-unused OMT foresees potentially unlimited purchases of bonds of debt-stricken countries that sign up to adjustment programs.
In what has become one of the last 'risk on – risk' off 'plays' currently available the Nikkei fell approximately 2% after Japan's policy statement whilst yen made considerable gains versus its major peers. This yen was the dominant dynamic in the overnight/early morning trading session. The focus could turn to the euro as news leaks out with regards to Germany's court decision.
« Between The Lines, Central Banks Are Not Singing From The Same Hymn Sheets Think you've had a bad year? Think again, Citibank may face a $7 bn currency loss on the dollar… »