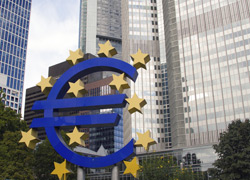 There was a notable climb of the Euro currency after stress tests conducted by the European Central Bank gave relieve to any worries that some lenders balance sheets might not be up to it.
This resulted in a 2 week high against the Japanese currency just before a report to be released today from the institute Ifo that would reveal that confidence in business had stabilised in Germany which is the top performer of the EU. The Kiwi dollar and the Korean currency saw a climb as well as to its stocks. The U.S. currency dropped despite earlier interest rate increases imposed by the Federal Reserve.
A senior analyst at Ueda Harlow Ltd.Tokyo, Toshiya Yamauchi said;
If the Ifo survey comes in as expected, any doubts about Germany will be reduced, and the euro will climb. The outcomes of the stress tests have by now calmed some concerns.
There was a 0.2 percent increase to the euro to $1.2696, 6:45 am London time as of October the 24th. It was unfazed at 137.05 yen when earlier it had touched 137.47 which was the most since October the 9th. The greenback dropped 0.2 percent to 107.97 yen.
The Kiwi climbed 0.2 percent to 88.07 U.S. cents, while the Korean currency went up 0.5 percent to 1,052.25 per dollar. The Asian Pacific Index MSCI of stocks climbed 0.3 percent.
Because of the holiday in New Zealand, which is Labour Day, its markets will be closed.
« The Japanese currency strengthens The dollar keeps it 3 day drop »