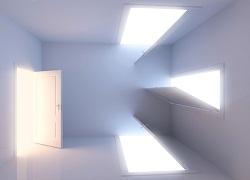 US budget negotiators late Tuesday night reached a deal to set spending levels until 2015, avoiding the latest debt ceiling deadlock in Congress. The agreement may herald the return of an era in which Congress can perform basic functions without the political rows that have threatened the US economic recovery in recent years. However, the larger issue of the USA  National debt ceiling issue, currently over $17 trillion dollars, will once again become an issue that needs a resolution in January.
The largest US banks are facing a new order as of Tuesday as regulators voted through the Volcker rule, which will make it harder for Wall Street to make risky gambles that could once again endanger the financial system. The rule band banks them making bets using their own accounts in what is known as proprietary trading.
EU finance ministers are beginning to put together the framework for the Eurozone's step towards banking union. A negotiating session in Brussels on Tuesday produced a draft compromise, based on Germany's revised position, setting out how Eurozone countries hand over power to a central bank resolution authority whilst establish a common funding network.
German Consumer prices in November 2013: +1.3% on November 2012
Consumer prices in Germany rose by 1.3% in November 2013 compared with November 2012. In October 2013, the inflation rate as measured by the consumer price index had stood at 1.2%, so the overall rise in prices continued on a moderate level. Compared with October 2013, the consumer price index was up 0.2% in November 2013. The Federal Statistical Office (Destatis) thus confirms its provisional results of 28 November 2013. As in the previous months, the low rate of inflation was mainly due to the falling prices of mineral oil products (−6.5%, including heating oil: −10.6%.
France: On-going decrease in payroll employment in Q3 2013
In Q3 2013, payroll employment in principally market sectors decreased by 0.1% q-o-q (- 15,600 jobs), after -0.2% (-37,700) in the previous quarter. Excluding temporary work, employment fell back in Q3 2013 (-20,600 jobs). Recovery in temporary employment increased this quarter: +1.0% (+5,000 jobs), after -0.6 % in Q2 2013 (-3,300 jobs).
Australia Consumer confidence takes a dive
Consumer confidence lost its post-election glow, falling close on five per cent this month. The Westpac Consumer Confidence index fell from 110.3 points in November to 105.0 in December. Last month, consumer confidence rose to its second-highest level in almost three years, boosted by the boom in the housing market, the survey showed. But jobs remained a key concern, with the unemployment expectations sub-index rising for the month.
Market snapshot
The ASX 200 closed down 0.76%, the CSI down 1.65%, the Hang Seng down 1.71% and the Nikkei down 0.62%. In early European trade the majority of the indices on the major bourses are in positive territory; STOXX up 0.30%, CAC up 0.44%, DAX up 0.04%, FTSE up 0.13%. Looking towards the New York open the DJIA equity index future is up 0.09%, SPX up 0.09% and the NASDAQ future is up 0.16%.
NYMEX WTI oil is down 0.10% at $98.41 per barrel, NYMEX nat gas at $4.25 per therm up 0.32%, COMEX gold is down 0.47% at $1255.20 per ounce with silver on COMEX down 0.39% at $20.24 per ounce.
Forex focus
The dollar was little changed at $1.3762 per euro early in London from yesterday, when it touched $1.3795, the weakest since Oct. 29th. The greenback fell 0.2 percent to 102.70 yen. The euro declined 0.1 percent to 141.34 yen from yesterday, when it touched 142.17, the most since October 2008.
The U.S. Dollar Index, tracking the greenback versus 10 major currencies, was at 1,012.98, after falling to 1,012.57 yesterday, the lowest close since Oct. 31st. The dollar halted a decline versus the euro on bets a U.S. budget agreement will boost prospects for tapering the Federal Reserve's stimulus program which tends to debase the currency.
The pound fell 0.1 percent to $1.6428 early London time after climbing to $1.6466 yesterday, the highest level since August 2011. Sterling depreciated 0.2 percent to 83.81 pence per euro after slipping 0.1 percent yesterday. The pound was within 0.3 percent of the highest level versus the dollar in more than two years before a report this week that economists said will show U.K. construction output increased in October.
Bonds
The benchmark USA 10-year yield was little changed at 2.81 percent early in London. The price of the 2.75 percent note maturing in November 2023 was 99 1/2.
Ten-year securities have fallen 6.8 percent in 2013, the biggest decline since a 9.7 percent loss in 2009. Yields, benchmarks for company borrowing costs and mortgage rates, have climbed more than 1 percentage point this year, as improvement in the economy led traders to prepare for the Fed to reduce its bond purchases. Treasuries ended a three-day gain amid speculation a U.S. budget agreement will support the economy and make it easier for the Federal Reserve to reduce its bond purchases.
« Volcker rule comes of age, E.U. banking union begins to take shape as Christine Lagarde defies the notion of a "jobless recovery" Main USA markets sell off due to monetary easing taper rumours whilst Greek unemployment rises to 27.4% »