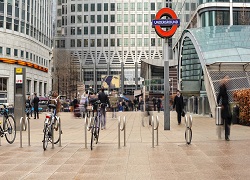 The news this morning, that the UK's economy has reached growth not seen since 2007, has got the UK's financial news-writers very excited. The latest quarter's growth came in just a tick below expectations at 0.7%, versus 0.8% previously. At 2.8% growth the figure is only marred by the fall in construction of 0.3% for the quarter. In other UK related news, dwarfed by the UK's GDP figure this morning, the index of services came in up 2.6% from a year ago, the largest contributor to growth being business services and finance. Cable traders appeared largely unimpressed by the news, having risen to flirt with R1 earlier in the trading session the currency pair sheepishly returned back to the daily pivot shortly after the news broke.
Germany's official stats centre published some interesting data this morning in the form of import prices; they have fallen by 2.6% in November 2013 compared with a year earlier. It's a touch difficult to make comment on what this actually means for the German economy at this stage, but the lower import prices should mean increased profitability and therefore the opportunity for German manufacturers to re-invest in their work force and machinery etc. and should allow German manufacturers to sell their goods cheaper.
The rout experienced in emerging markets witnessed late last week has been arrested somewhat by intervention from central banks. India's central bank took the decision to raise interest rates by a quarter of one percent to 8%. Meanwhile, over in Australia the latest conference board data stated that growth was at 1%, lower than estimates and a fall versus the previous months data.
UK Gross Domestic Product Preliminary Estimate, Q4 2013
Change in gross domestic product (GDP) is the main indicator of economic growth. GDP increased by 0.7% in Q4 2013 compared with Q3 2013. Output increased in three of the four main industrial groupings within the economy in Q4 2013 compared with Q3 2013. Output increased by 0.5% in agriculture, 0.7% in production and 0.8% in services. However, output decreased by 0.3% in construction. In Q4 2013 GDP was estimated to be 1.3% below the peak in Q1 2008. From peak to trough in 2009, the economy shrank by 7.2%. GDP was 2.8% higher in Q4 2013 compared with the same quarter a year ago.
UK Index of Services, November 2013
The Index of Services increased by 2.6% in November 2013 compared with November 2012. All of the four main components of the services industries increased in the most recent month compared with the same month a year ago. The largest contributions came from business services & finance, which contributed 1.3 percentage points to total growth, and distribution, hotels & restaurants, which contributed 0.8 percentage points to total growth.
German Import prices in 2013: –2.6% on 2012
The index of import prices fell by 2.6% on an annual average in 2013 compared with 2012, as reported by the Federal Statistical Office (Destatis). In December it fell by 2.3% compared with the corresponding month of the preceding year. In November and in October 2013 the annual rates of change were –2.9% and –3.0%, respectively. From November to December 2013 the index did not change. In 2013 the index of import prices, excluding crude oil and mineral oil products, was on an annual average 2.0% below the level of a year earlier. In December 2013 it fell by 2.1% compared to December 2012.
India Third Quarter Review of Monetary Policy 2013-14
On the basis of an assessment of the current and evolving macroeconomic situation, it has been decided to: increase the policy repo rate under the liquidity adjustment facility (LAF) by 25 basis points from 7.75 per cent to 8.0 per cent; and keep the cash reserve ratio (CRR) of scheduled banks unchanged at 4.0 per cent of net demand and time liability (NDTL). Consequently, the reverse repo rate under the LAF stands adjusted at 7.0 per cent, and the marginal standing facility (MSF) rate and the Bank Rate at 9.0 per cent.
The Conference Board LEI for Australia
The Conference Board LEI for Australia increased slightly in November. Gains from the yield spread, building approvals, and money supply more than offset the negative contribution from stock prices. Between May and November 2013, the leading economic index increased 1.0 percent (about a 2.1 percent annual rate), slower than the growth of 1.5 percent (about a 3.1 percent annual rate).
Market snapshot at 10:00 am UK time
The ASX 200 closed down 1.26%, the CSI 300 up 0.18%, the Hang Seng closed down 0.07%. The Nikkei closed down 0.17%. Europe's main indices have opened up in positive territory with the euro STOXX up 0.81%, CAC up 0.68%, DAX up 0.68% and the UK FTSE is up 0.37%. The MSCI Asia Pacific Index of regional stocks was little changed after dropping 3.7 percent over the previous three days.
NYMEX WTI oil is up 0.40% at $96.10 per barrel with NYMEX nat gas up 3.47% at $5.02 per therm. COMEX gold is down 0.80% at $1253.40 per ounce with silver on COMEX down 0.13% at $19.74 per ounce.
The DJIA equity index future is up 0.51% at $15,868, the SPX future is up 0.47% whilst the NASDAQ future is down 0.36%.
Forex focus
The yen fell 0.1 percent to 102.63 per dollar early in London. It declined 0.2 percent yesterday after touching 101.77, the strongest level since Dec. 6th. Japan's currency weakened 0.1 percent to 140.40 per euro after yesterday reaching 139.20 yen, the highest level since Dec. 6th. The dollar traded at $1.3678 per euro from $1.3673 in New York.
The Aussie rose 0.4 percent to 89.98 yen following a 0.9 percent advance yesterday that was the biggest in more than a month. It gained 0.3 percent to 87.69 U.S. cents.
The yen dropped against its 16 major peers as Asian equities snapped a three-day drop amid efforts in Turkey and China that calmed financial markets.
The pound rose 0.1 percent to $1.6608 early London time after climbing to $1.6668 on Jan. 24th, the highest level since May 2011. The U.K. currency strengthened 0.2 percent to 82.31 pence per euro. The pound rose toward a 2 1/2-year high against the dollar before data analysts said will show the U.K. economy expanded in the final three months of last year.
Sterling has gained 10 percent in the past year, the best performer among 10 developed-nation currencies tracked by Bloomberg's Correlation-Weighted Indices. The euro rose 5.4 percent and the dollar gained 3.7 percent.
Bonds briefing
Germany's 10-year debt yield rose two basis points, or 0.02 percentage points, to 1.68 percent early London time after dropping to 1.64 percent on Jan. 24th, the lowest since Aug. 5th. The 2 percent bund maturing in August 2023 slipped 0.14, or 1.40 euros per 1,000-euro ($1,367) face amount, to 102.79. Germany's 10-year bonds declined for a second day before Italy and the Netherlands auction debt as an advance in emerging-market assets dimmed demand for the safest fixed-income securities.
Benchmark USA 10-year debt yields rose one basis point, or 0.01 percentage point, to 2.76 percent early in London. The price of the 2.75 percent note due in November 2023 fell 3/32, or 94 cents per $1,000 face amount, to 99 29/32. Treasuries are trailing only Portugal as the best-performing government debt this month after signs of slower economic growth and emerging-market losses led investors to safer assets.
U.S. government securities due in 10 years and more have returned 5.6 percent in January, based on indexes compiled by the European Federation of Financial Analysts Societies, which account for both debt performance and currency rates. The U.S. plans to sell $32 billion of two-year notes today whilst The Federal Reserve starts a two-day meeting today.

« How to cope when the markets conduct a hand brake turn with very little in the way of warning and how to exercise patience All eyes on the FOMC meeting conclusion as investors get ready for the taper to recommence »