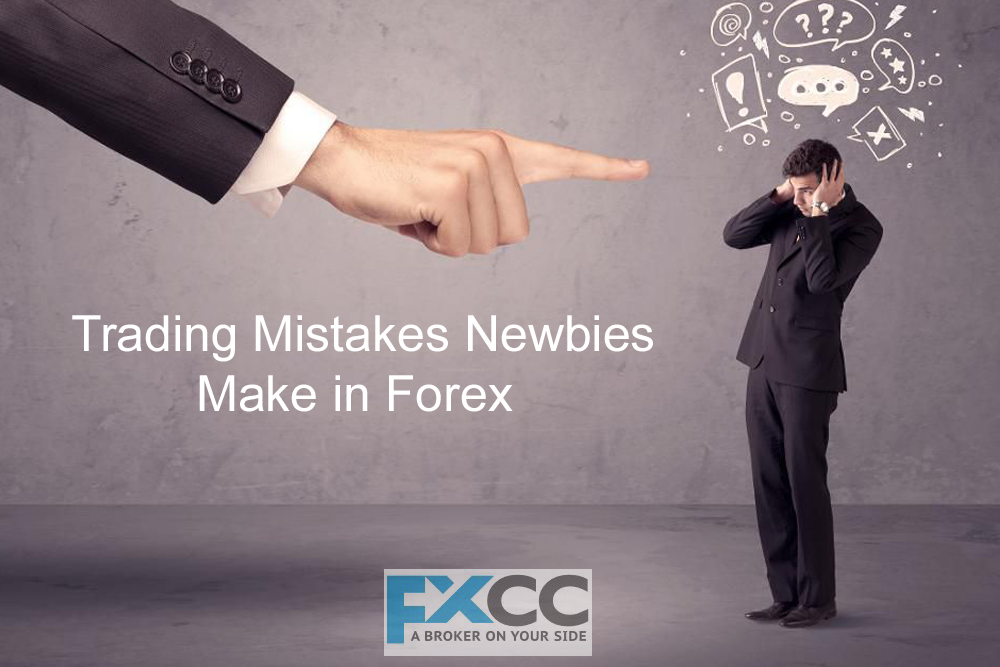 The forex market is the largest and most affordable financial market in the world. But, despite the vast number of forex traders, only a few manage to become truly successful.
It is estimated that 80% of the traders quit forex trading within the first few months.
Here we will present what the trading mistakes newbies make and how to avoid them. If you are a beginner, seeking help, this is a guide you've been looking for.
1 – Discipline
The worst mistake a trader can make is to allow his emotions to influence the trading decisions.

Everyone is happy when they see their profit rising. However, most of the traders find it difficult to cope with emotions due to constant losses. This is a real test of patience of a trader.

If a trader tries to overtake the market or succumbs to fear or greed, the number of winners can be sharply reduced, and losers get out of control.
You need to curb your emotions and have a well-thought-out plan that can help you maintain trading discipline.
2 – Lack of planning
The first step to success is to create a plan and follow it. A successful trader works within the framework of a documented plan that includes risk management rules.
Following a strategic plan helps traders avoid the most common trading pitfalls.
3 – Inability to adapt to market requirements
Analysis of scenarios and planning of all possible moves and counter-measures for each probable situation significantly reduces the risk of significant and unexpected losses.

With changing conditions in the market, new opportunities and risks appear. The most successful traders adapt to changes in the market and modify existing strategies accordingly.

Successful traders plan for uncertain times too. So, they don't get surprised if a virus or political instability hits. Thanks to constant training and adaptation, traders manage to stay in the lead and always find new and creative ways to make a profit in the forex market.
4 – Trial and error
Without a doubt, the most helpful way to learn how to trade in the forex market is through trial and error. Most traders lose trades because they keep repeating their mistakes.

To avoid this, you have to gain knowledge and then try a different strategy. There are many reliable sources from which you can learn.
5 – High expectations
Forex trading is far from a get-rich-quick scheme. Market success requires continuous efforts to improve trading strategies. If a trader rushes, then he /she won't get anything.
The aforementioned trade discipline is relevant here. It would be best if you keep a balance in your trading.
6 – Risk management
Traders should pay as much attention to risk management as they pay to the trading strategy.

A successful trader can accurately predict how much of the capital can be risked. He/She is also confident that the risk is in line with the expected returns.
A variety of trading strategies and currency pairs combined with a suitable position size can protect the trading account from uncontrolled losses.
Professional traders segment their trading accounts according to risk and profitability. Only a small part of the account is used to high risk trading.
Conclusion
Before dipping into the pool, understand forex psychology. As mentioned above, the best to become a successful trader is to learn.

Keep updating yourself with market trends, try out new strategies, and, find a mentorif you can.
« Debunking the Myths of Forex How to manage open positions in Forex »