French vote boosts global equity markets and euro, Trump tax cuts are back on the agenda, safe havens sell off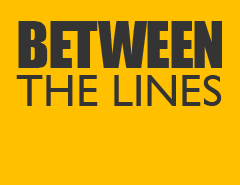 Global investors breathed a collective sigh of relief, ushering in a classic relief rally across most markets, after the first round of France's presidential election concluded on Sunday evening. Emmanuel Macron is now looking 'odds on' to be voted in as France's president, after the second round of voting takes place in a fortnight's time. Only Chinese markets failed to join in the optimism; debt worries, a reduction in central bank/government monetary stimulus and restrictions on markets' trading leverage, caused a circa 1.4% sell off in the Shanghai composite index, in early Monday morning trading.
The French result was approx. 23% Macron, 20% Le Pen, however, after bets as to where defeated candidates' supporter votes will divert to in the next round of voting, the prediction is for a 60/40% vote in Macron's favour. As a centrist politician, any thoughts that the Eurozone's second largest economy would be threatened with a referendum (Frexit) vote, courtesy of the extreme right wing Le Pen's front national party, have now receded.
European equity futures had risen strongly prior to the European market open, that momentum continued throughout the day, with France's CAC closing up 4.14%, DAX up 3.37%, Euro STOXX up 3.99% and the UK's FTSE closing up 2.11%. European banks were the major gainers on the day, with certain banks rising by up to 10%, Commerzbank (Germany) ending the day up 9.77%, on the DAX.
USA equity markets caught the infectious risk on appetite, DJIA closing the day up 1.05% and the SPX up 1.08%. Whilst the French election news was undoubtedly responsible for the initial momentum, Trump's announcement that he'll reveal a corporate tax cut on April 26th, added fuel to the risk on mood. Rumours suggest he'll slash corporate tax to a stunning 15% and sign off a two trillion USD stimulus plan. Considering that current tax rates are (at their highest) circa 39%, it's impossible to predict what effect this cut would have on projected corporate earnings for the SPX 500 quoted companies, and therefore individual share prices and sectors such as banking.
Euro trading dominated the forex landscape and news on Monday; the single trading bloc's currency gapped up versus all its quoted peers, when the FX markets opened in Sydney and Asia on Sunday evening/Monday morning. At one point EUR/USD gained circa 2%, to eventually recede, ending the day close to 1.0873, up 1.30%. USD/JPY fell by circa 0.6% to 109.74. The dollar index fell by circa 0.4% on the day. Gold slipped by circa 0.6% on the day, to close out at circa $1276 per ounce. Silver also fell below its critical handle of $18 per ounce, to end the day at circa $17.90. WTI oil fell to $48.90 per barrel, down approx. 1% on the day.
Economic calendar events for April 25th, all times quoted are London (GMT) time
08:30, currency impacted GBP. Public Sector Net Borrowing (Pounds) (MAR). There are several UK govt data publications released on Tuesday morning, the U.K. is forecast to have borrowed an extra 1.5b in March, up from the 1.1b borrowed in Feb.
13:00, currency impacted USD. House Price Index (MoM) (FEB). House prices in the USA are predicted to have risen by 0.3% in Feb, from zero in Jan.
13:00, currency impacted USD. S&P/Case-Shiller Composite-20 (YoY) (FEB). The prediction is for the 20 main cities in the USA to have seen house price growth of 5.8%, from the 5.73% reading registered in January.
14:00, currency impacted USD. New Home Sales (MoM) (MAR). New home sales are predicted to show a significant deterioration to -1.4% in March, from the 6.1% improvement registered in Feb.
14:00, currency impacted USD. Consumer Confidence (APR). Consumer confidence is estimated to have fallen to 122.5 in April, from the 125.6 figure recorded for March.
14:00, currency impacted USD. Richmond Fed Manufacturing Index (APR). Although regarded as a low impact 'soft data' reading, this Richmond Fed data is scrutinised carefully. The anticipation is for a fall to 16, from the reading of 22, recorded in March.