USA equity markets spike up, due to Trump administration's tax plans, euro gives back early gains, whilst yen falls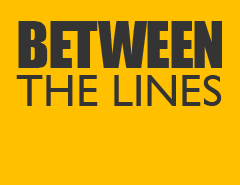 Both the DJIA and SPX rose sharply on Thursday as a consequence of Treasury Secretary Mnuchin's comments that tax reform is on its way, investors took this as code for a reduction in corporation tax, which will potentially result in higher profits and available dividends, for quoted firms. His comments also suggested to investors that Trump's election commitments were back on track, therefore the reflation (risk on) trade was back in play. The DJIA closed up 0.85% and the SPX up 0.76%.
Bank of Japan Governor Haruhiko Kuroda provided narrative to accompany Japan's cabinet office monthly report during the Asian trading session. This came after encouraging Japanese date in the form of YoY trade exports smashing expectations of 6%, coming in at 12%, whilst imports rose by 15.8%, beating the forecast of 10%. The two officially recorded positive trade balances also beat expectations. Kuroda's comments, concerning continuing an accommodative monetary policy; quantitative easing by any other description, caused yen to sell off. Yen fell versus its major peers, AUD/JPY, EUR/JPY, GBP/JPY all made significant gains, whilst USD/JPY closed up circa 0.4% on the day at approx. 109.35.
European economic calendar data reported on Thursday was mostly positive; German producer prices held steady at 3.1% up annually, whilst construction output rose by 6.9% in March, reversing the -2.4% fall recorded in Feb. YoY construction output rose by 7.1%, reversing the -5.1% YoY figure registered in Feb. Consumer confidence also rose moderately in Europe; having registered a -5 fall in Feb, the -3.6 figure beat the consensus forecast of -4.8.
The euro STOXX 50 closed up 0.56%, DAX up 0.09% and the UK's FTSE up 0.06%. France's CAC rose sharply, investors were cheered as polls suggested a modest lead for centrist presidential candidate Macron, with the first round of voting taking place this coming Sunday.
The euro gave up its early session gains on Thursday to end the day down slightly versus the majority of its major peers, giving back the gains made in the European morning session throughout the New York session. EUR/GBP ended down at 0.836, EUR/USD down at 1.071, EUR/CHF down at 1.069. Sterling rose moderately versus some peers, GBP/USD gave back its earlier gains, to end the day close to flat, at 1.280.
WTI failed to recover any of the 3.5% loss incurred during Wednesday's trading sessions, ending the day down circa 0.30% at $50.27 per barrel, investors remaining unconvinced with regards to OPEC's ability to alleviate the supply glut. Gold was little changed on the day, ending the day at circa $1281 per ounce.
Economic calendar events for April 21st, all times quoted are London GMT time
07:30, currency impacted EUR. Markit/BME Germany Manufacturing PMI (APR P). The prediction is for a reading of 58, a slight fall from the previous reading of 58.3.
07:30, currency impacted EUR. Markit Germany Services PMI (APR P). The forecast is for a reading of 55.5, the previous data was 55.6, there will also be a composite reading reported for Germany.
08:00, currency impacted EUR. Markit Eurozone Manufacturing PMI (APR P). The expectation is 56, the previous reading was 56.2.
08:00, currency impacted EUR. Markit Eurozone Services PMI (APR P). A slight fall is expected to 55.9, from the 56 reading recorded in March. There will also be a composted reading reported for the Eurozone.
08:30, currency impacted GBP. Retail Sales (YoY) (MAR). Retail sales are predicted to have fallen in the UK to 3.8%, from the 4.1% reading recorded in Feb.
12:30, currency impacted CAD. Consumer Price Index (YoY) (MAR). Canada's CPI is predicted to have fallen to 1.8%, from the 2.0% reading registered in Feb.
13:45, currency impacted USD. Markit US Manufacturing PMI (APR P). Manufacturing PMI is predicted to rise slightly to 53.5, from 53.3 in March.
13:45, currency impacted USD. Markit US Services PMI (APR P). The service PMI reading is anticipated to have risen to 53.5, from the 52.8 reading in March.
14:00, currency impacted USD. Existing Home Sales (MoM) (MAR). Home sales in the USA are expected to have risen into positive territory to 2.1%, from the negative -3.7% figure registered in Feb.
« Is timing everything, when you're a trader? Easing yourself into automation, on the MetaTrader 4 platform »