OPEC are desperately trying to create a Goldilocks price, but there's three bears who might not eat the porridge on offer.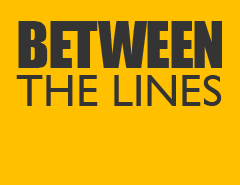 With the four main USA equity indices breaching record highs (day after trading day) last week, it will be a temporary relief not discussing the Trump equity bounce and bubble over coming days. There's only one main over-arching issue which should dominate the high impact news window this week and it happens on November 30th, when the OPEC meeting takes place in Vienna.
Last week, as a consequence of the various: rumours, statements, fallouts and counter statements from various OPEC members, WTI oil experienced a significant whipsaw. The definition of a whipsaw (in trading terms) is highlighted below and oil followed that description in text book fashion.
"Whipsaw refers to the whipping action of the price quickly moving through the moving average in both directions, resulting in a series of back-and-forth trades. Whipsaws occur in even the best-behaved trend and are common in a sideways market where traders are indecisive about trend direction."
Over the week just past, oil whipsawed between a range of circa $45-$49 per barrel, roughly a 10% swing back and forth throughout the week, as opinions varied in the preliminary meeting that OPEC would; agree a production cut, to rumours that Russia, Iran and Iraq would veto any potential agreement, based on their own political and economic agenda.
The hope for many OPEC members is to engineer a perfect 'Goldilocks' price for oil, somewhere between $50-$60 a barrel over the medium term, in order to allow producers such as Saudi Arabia to begin to plug a hole in their recently battered domestic finance budget. If talks do reach an output cut then above $50 would appear to be a reasonable target. If not then below $40 could be become the level of price support. On that basis oil traders need to be hyper vigilant this week as the three bears: Iraq, Iran and Russia might not be able to (or willing to) cut production, in order to create that target price.
Upon the futures market opening on Sunday evening oil continued its recent fall to reach $44.69 within the first hour of trading.
Italian banks and the Renzi referendum
Possibly up to eight of Italy's major banks (investment and retail) could fail if prime minister Matteo Renzi loses a constitutional referendum next weekend. The potential catastrophic market turbulence which would follow, could deter investors from organising a recapitalisation. Mr Renzi has committed to quit his post if he loses the referendum, he wants a market led solution to solve Italy's precarious €4 trillion banking system. A mass failure of Italian banks could trigger absolute turmoil across the eurozone banking system.
High Impact Events And Data Releases. The Economic Calendar For The Coming Week (all times are GMT)
Monday, 28 November
9:00 – EUR German Retail Sales (YoY) (OCT)
9:00 – UK nationwide house prices
14:00 – Mario Draghi testimony on Brexit in European Parliament
23:50 – Japan household spending, unemployment rates, retail sales
Tuesday, 29 November
07:45 – French consumer spending
08:00 – Spanish flash CPI inflation
09:30 – UK net lending to individuals, mortgage approvals, M4 money supply
13:00 – German preliminary CPI inflation
13:30 – US preliminary (2nd reading) Q3 GDP
15:00 – CB Consumer Confidence
20:00 – Reserve Bank of New Zealand financial stability report
22:00 – RBNZ governor Graeme Wheeler speaks
Wednesday, 30 November
All day – OPEC meetings
00:01 – UK GfK consumer confidence
07:00 – German retail sales
07:45 – French preliminary CPI inflation
10:00 – Eurozone CPI inflation flash estimate
10:30 – Bank of England financial stability report
13:15 – US ADP non-farm employment change
13:30 – Canada GDP m/m
15:30 – US crude oil inventories
Thursday, 1 December
01:00 – China official manufacturing PMI
01:45 – China Caixin manufacturing PMI
09:00 – Eurozone final manufacturing PMI
09:30 – UK manufacturing PMI
13:30 – US weekly unemployment claims
15:00 – ISM manufacturing PMI
Friday, 2 December
00:30 – Australia retail sales
09:30 – UK construction PMI
13:30 – US non-farm employment change, average earnings, unemployment rate