Yen rises versus major peers, sterling falls due to Brexit fears, dollar slips, as do USA equities, before staging a late recovery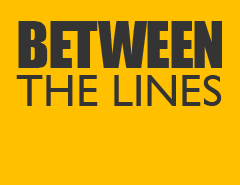 The majority of the various Tankan surveys for Japan, published on Monday in the early Asian session, missed forecasts. This may have assisted yen rising versus its major peers, gains that were maintained right through to the end of the New York session.
In New York the DJIA and SPX initially sold off quite dramatically, to then stage a late recovery, the SPX closed down only 0.16% on the day at 2,358, having plumbed a session low of 2,342. Auto manufacturers were the worst performing sector in the SPX, Fiat Chrysler down 4.76% and General Motors down 3.37%. However, the darling of the auto industry, the mystical Elon Musk and his Tesla stock, rose by 5% on NASDAQ, to close at an all time high, due to promises of increased deliveries. With a market cap of over $48b, whilst losing $2.5b a year, Tesla is now worth more than Ford's, "go figure", as the youth of today are fond of stating.
Overall, the 'blame' for the USA equities modest sell off mid session, was directed at Trump and his continual failures to organise his political framework, his choice for a Supreme Court justice role was the latest criticism.
Sterling endured a moderate sell off during both of Monday's trading sessions, mainly as a consequence of disappointing UK manufacturing PMI data; coming in at 54.2, missing the forecast of 55. EUR/GBP advanced by circa 0.5%, GBP/USD, GBP/JPY and GBP/NZD fell by a similar 0.5% value. The unnecessary political tensions, caused by a former UK government minister bizarrely threatening Spain with war, over the sovereignty of Gibraltar, also effected UK investor sentiment, the FTSE closing down 0.55% on the day.
Europe saw a raft of PMIs published on Monday, Italy's manufacturing PMI beat expectations, France's just missed, whilst Germany's came in as forecast. Overall the Eurozone's manufacturing PMI came in as predicted at 56.2, whilst the overall unemployment reading for the single currency bloc remained unchanged at 9.5%. Despite the encouraging data, the DAX closed down 0.45% and France's CAC ended the day down 0.72%.
The dollar index added circa 0.03%, EUR/USD added circa 0.20%, to end the day at circa 1.0670. USD/JPY fell continually throughout the FX trading sessions, falling through 111 to end the day at circa 110.86, quite a reversion from the recent high of 116, posted as recently as March 9th. Gold continued its unpredictable pattern over recent days by closing up circa 0.3%, at $1254 per ounce.
Silver maintained its market support above the critical psyche handle of $18 per ounce, closing the day out at approx. $18.26, the highest closing level witnessed since March 1st. WTI oil slipped by approx. 0.80%, despite the protestations from OPEC members to continue the production cuts agreed back in November/December 2016, the closing price of WTI, at the end of Monday's trading, was circa $49.93 per barrel.
Economic calendar events for April 4th, all times quoted are London GMT time
08:30, currency impacted GBP. Markit/CIPS UK Construction PMI (MAR). The forecast is for the reading to remain unchanged at 52.5, however, the recent UK manufacturing PMI missed the forecast, the suspicion is building that the UK's post Brexit referendum bounce, could be fading.
09:00, currency impacted EUR. Euro-Zone Retail Sales (YoY) (FEB). The prediction is that retail sales may have fallen to 1.0% annual growth, from 1.2% previously.
12:30, currency impacted USD. Trade Balance (FEB). The forecast is for the USA trade balance to have improved by circa $4b, to -$44.7b, from -$48.5b in January.
13:30, currency impacted EUR. ECB President Draghi speaks in Frankfurt. With the UK's government recently invoking article 50 and Europe's economy beginning to display signs of a sustainable recovery, economists will be monitoring Draghi's narrative for signs of forward guidance, in relation to QE and interest rates.
14:00, currency impacted USD Factory Orders (FEB). Factory orders in the USA are expected to have slipped marginally to 0.9%, from 1.2% in January.
14:00, currency impacted USD. Durable Goods Orders (FEB F). The previous month's data in January provided a reading of 1.7%, analysts and investors will be looking towards this figure to have improved, or remain unchanged.