Markets await the inevitable FOMC interest rate rise announcement, USD rises as USA equity markets fall. Holland goes to the polls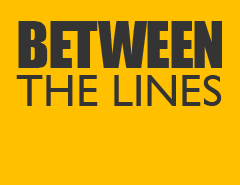 For us old school analysts there's something quite comforting when markets revert to standard, predictable, orthodox behaviour, albeit temporarily. Equity markets falling in the USA, whilst the dollar rises, as a consequence of what is (apparently) a done deal in relation to a "baked in" interest rate rise of 0.25%, is the type of fundamental analysis many of us cut our teeth on. But that seems like a long time ago, before a president's errant tweets moved markets.
In thin trading (16% below the 30 day average), the DJIA shed 0.21% and the SPX 0.34%. Many analysts are citing that the rate rise is a foregone conclusion, but that the Janet Yellen press conference (which comes thereafter), will be far more relevant. The USD rose by circa 0.6% versus the UK's pound and by 0.3% versus the euro during Tuesday's trading sessions.
In terms of the economic calendar events and data released on Tuesday, the Eurozone published some weakened data that missed expectations. Industrial production growth (year on year) came in at 0.6%, the German ZEW current situation survey for March came in at 77.3, whilst the German ZEW economic sentiment survey for March came in at 12.8, missing expectations of 13. European equity markets also fell during Tuesday's sessions, although the political situations regarding: Holland, France and the U.K. (in no particular order) are more likely to be effecting sentiment, as opposed to those medium to high impact calendar events.
The UK's FTSE closed down 0.13%, DAX down 0.01%, Euro STOXX down 0.47% and France's CAC closed down 0.51%, as fears that the right wing FP party in France could seize power, gripped the domestic market.
The Dollar Spot Index gained 0.3% in line with USD appreciation versus several of its major peers, investors appear to be convinced that a hawkish narrative will accompany the FOMC's interest rate rise on Wednesday. GBP/USD weakened by up to 0.9% early in the London trading session, before recovering to end the day circa 0.6% lower at $1.21536. EUR/USD slipped by circa 0.3% to $1.06107, following a 0.2% drop on Monday. USD/JPY fell, as the yen enjoyed gains versus most of its peers on Wednesday, to finish at 114.65.
West Texas Intermediate crude dropped by as much as 1.4% throughout the day, before recovering lost ground to settle at $48.28 a barrel. Gold slid by circa 0.2% to end the day at circa $1999 an ounce in New York.
Economic calendar events for March 16th, all times quoted are London (GMT) time.
00.00, currency impacted EUR. Netherlands Elections. The Dutch are holding a general election on Wednesday. Polls are predicting that the right wing nationalist/populist party could gain most seats, but fall short of a majority.
09:30, currency impacted GBP. Average Weekly Earnings (3M/YoY) (JAN). The forecast is for year on year wages in the U.K. to have risen by 2.4%, from 2.6% previously. With inflation predicted to exceed this reading by the end of 2017, sterling could be impacted should the wage rise data miss expectations.
09:30, currency impacted GBP. ILO Unemployment Rate (3M) (JAN). The UK's unemployment rate is predicted to remain unchanged at 4.8%.
12:30, currency impacted USD. Consumer Price Index (YoY) (FEB). CPI is predicted to have risen to 2.7%, from 2.5% in January.
12:30, currency impacted USD. Advance Retail Sales (FEB). Retail sales are predicted to have fallen to 0.1% growth, from 0.4% previously.
18:00, currency impacted USD. FOMC Rate Decision (Upper Bound). The prediction is for a rise to 1.00%, from 0.75% currently.
18:00, currency impacted USD. FOMC Rate Decision (Lower Bound). The prediction is for a rise to 0.75%, from 0.50% currently.
18:00, currency impacted USD. FOMC Releases New Summary of Economic Projections. Investors will be paying strict attention to the narrative accompanying the various interest rate decisions.
18:30, currency impacted USD. Fed Chair Yellen Holds Press Conference. As with the accompanying narrative explaining the FOMC interest rate decisions, Mrs Yellen's press conference will come under intense scrutiny, for any clues regarding further rate rises.
« Using mobile Technology to aid our Trading Understanding the risk warning and identifying the risks »