BMW records record car sales as UK manufacturing collapses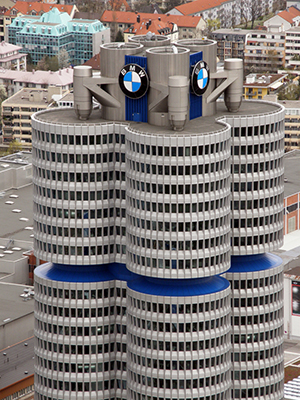 Yesterday's poor data, regarding exports and industrial growth in Germany, have been countered today with the news that BMW has posted record car sales in the first six months of the year due to strong growth in China and the US. The German car manufacturer sold 954,521 vehicles in the six months to the end of June, this is a significant increase of 6% compared with the same period a year earlier. Sales of the British marque brands – Mini and Rolls-Royce, fell 2% and 7.8% respectively.
Greece gets next tranche of loans
Eurozone ministers last night agreed to extend another €2.5bn of loans to Athens this month, with a further €500m arriving in October if various corrective actions, such as civil service layoffs, are under-taken. Highlighting the eurozone's weak growth and record unemployment, the IMF urged "concerted policy actions" by all individual governments and central banks in order to end the ongoing malaise. The IMF managing director Christine Lagarde warns that the economic crisis in Europe is far from being resolved, stating that the desperate unemployment situation is a major obstacle to growth;
"Over the past year, substantial actions at both the national and euro-wide levels have been taken to combat the crisis. But despite this progress, the economic recovery remains elusive, unemployment is rising, and uncertainty is high. Additional policy measures are required to fully restore confidence, revive growth, and create jobs."
UK Manufacturing slumps by 0.8% month on month
The economists polled expected a rise for UK manufacturing from the -0.3% in May to +0.2% in June. However, month on month manufacturing production came in at -0.8% in what constitutes a big miss for this sector. Production output fell by 2.3% between May 2012 and May 2013. Three of the main sectors except for water supply, sewerage & waste management, were lower than they were a year ago. Manufacturing fell by 2.9% over the same period.
Open a FREE Forex Demo Account Now To Practice
Forex Trading In A Real-live Trading & No-risk Environment!
The main manufacturing components contributing to the fall between May 2012 and May 2013 were the manufacture of machinery & equipment, the manufacture of rubber and plastic products & other non-metallic mineral products and the manufacture of basic metals & metal products.
In more grim news for the UK economy Britain's trade gap widened in May to its biggest deficit in six months. The Office for National Statistics reported that Britain's deficit in goods rose to £8.491bn, up from £8.43bn in April. Even when services was added, the overall trade gap was £2.435bn, up from £2.073bn in April.
Market snapshot at 10:30 am (UK time)
In a positive overnight/early morning session on many of the Asian and Australasian  bourses, the Nikkei closed up 2.58% whilst the Hang Seng closed up 0.37%. The ASX 200 closed up 1.50%.
The UK FTSE is currently up 1.18%, the DAX is up 1.03%, the PSI up 1.21%, whilst the STOXX is up 0.83%. The DJIA equity index future is currently up 0.42%.
ICE WTI crude is down 0.12% at 103.02 dollars a barrel, Comex gold is up 1.52% at 1254, whilst spot silver is up 1.46% at 19.39.
Discover Your Potential With a FREE Practice Account & No Risk
Click To Claim Your Account Now!
Forex focus
The euro strengthened 0.4 percent to 130.46 yen early in the London session. The 17-nation shared Eurozone currency gained 0.2 percent to $1.2894. The dollar rose 0.2 percent to 101.18 yen. The euro has gained 4.6 percent this year, the second-best performance among 10 developed-nation currencies tracked by Bloomberg's Correlation-Weighted Index. The dollar has risen 7.3 percent, whilst the yen is the worst performer, dropping 9.6 percent.
The pound is headed for its weakest level versus the dollar in more than four years as the currency's subdued response to recent signs of U.K. growth points to fresh declines, according to Morgan Stanley. The pound will drop to $1.45 by the end of the third quarter and to $1.41 by year-end according to Morgan Stanley. Sterling last fell to $1.41 in March 2009. The U.K. currency was at $1.4955 early in the London session. It fell to $1.4832 on March 12th, the lowest this year, from as high as $1.6381 on Jan. 2nd.
« Mind The Gap; Mid Morning London Session Update Pre New York's Open Between The Lines; Morning Roll Call… »