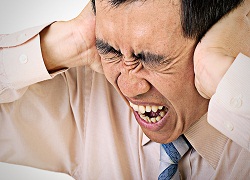 There's a quirky index that's used in Japan which many other G20 nations would do well to observe and put to use, it's referred to as the "misery index" and it measures the economic hardship of a country and its people using a very simple formula adding inflation to the level of employment.
The level is approaching a 33 year high and this despite (and as a consequence) of the economic stimulus measures put in place by the current govt which has seen prices rise, wage inflation remain static and the unemployment rate hardly budge. But it's the sales tax rise from 5% to 8% scheduled for April 1st that has many consumers and citizens of Japan concerned as this hike will test already much stretched incomes. And the timing couldn't be worse as consumer confidence in Japan has fallen again, for the third month in series.
Concerns over growth in China pushed commodity and equity prices lower on many of the Asia bourses reflecting widespread aversion to risk with the Nikkei slumping by 2.59% in the overnight/early morning session. Copper continued to slump, with Shanghai traded futures in the metal falling by their daily limit on Wednesday morning. On Wednesday morning, Shanghai traded copper futures fell 5.4 per cent, a fifth straight daily loss, to the lowest since July 2009. China's first corporate bond default, weak industrial activity, shifting LME prices and a weakening renminbi, has hiked the threat of copper financing deals unwinding.
France: Increase in payroll employment in Q4 2013
In Q4 2013, payroll employment in principally market sectors increased by 0.1% q-o-q (+15,100 jobs), after -0.1% (-9,600) in the previous quarter. Excluding temporary work, employment felt back in Q4 2013 (-9,000 jobs). Recover in temporary employment Temporary employment increased this quarter: +4.6% (+24,100 jobs), after +0.6 % in Q3 2013 (+3,100 jobs).
Japan's Consumer Confidence Weakens For Third Month
Confidence among Japanese households deteriorated for the third consecutive month in February, and to a larger extent than expected by economists, data from a survey showed Wednesday. The headline consumer confidence index dropped sharply to 38.2 in February from the downwardly revised 40.4 in January, the Cabinet Office said. Economists had forecast the index to decline to 40 from the originally reported 40.5. Among the sub-components, the overall livelihood index slid further to 35.7 in February from 37.6 in the prior month. The measure of income growth eased to 37.9 from 38.5.
Misery Index Rising to 33-Year High on Abenomics
Japanese Prime Minister Shinzo Abe looks set to drive an indicator of economic hardship to a 33-year high by increasing taxes and prices amid stagnant wages. The misery index, which adds the jobless rate to the level of inflation, will climb to 7 percentage points in the three months starting April 1 when Japan raises its sales levy to 8 percent from 5 percent. That would be the highest level for the measure since June 1981 when Japan was emerging out of depression after the oil shocks in the 1970s.
Market snapshot at 10:00 am UK time
The ASX closed down 0.54%, the CSI 300 up 0.26%, the Hang Seng closed down 1.65%, with the Nikkei slumping by 2.59%. Euro STOXX is down 0.1.11%, CAC down 0.26%, DAX down 1.09%, UK FTSE down 0.92%. The DJIA equity index future is down 0.13%, SPX future down 0.14% with the NASDAQ future down 0.16%.
NYMEX WTI oil is down 1.33% at $98.69 per barrel with NYMEX nat gas up 0.28% at $4.62 per therm. COMEX gold is up 0.85% at $1358.20, COMEX silver is up 1.39% at $21.10 per ounce.
Forex focus
The yen rose 0.1 percent to 102.92 per dollar early in London after gaining 0.2 percent yesterday. Japan's currency advanced 0.2 percent to 142.53 per euro. The euro fell 0.1 percent to $1.3848 after climbing to $1.3915 on March 7th, the highest since October 2011. The yen strengthened for a third day against the dollar and euro as speculation economic growth in Asia is slowing boosted demand for haven assets. The Aussie fell 0.2 percent to 89.56 U.S. cents after dropping 1.2 percent in the previous three days.
New Zealand's dollar was little changed at 84.71 U.S. cents. All 15 economists surveyed by Bloomberg predict the Reserve Bank will raise its benchmark interest rate today by a quarter-percentage point from a record-low 2.5 percent.
Bonds briefing
A U.S. auction of $30 billion of three-year notes yesterday attracted lower-than-average demand, with primary dealers taking down the largest share at a sale of the securities since June. The notes sold yesterday yielded 0.802 percent, the highest at an auction of the securities since the September sale. The bid-to-cover ratio, which gauges demand by comparing total bids with the amount offered, was 3.25, compared with 3.42 last month. The average at the past 10 offerings was 3.29.
Primary dealers purchased 54.6 percent of the sale, the most in nine months, as investors speculate whether Federal Reserve may revise forward guidance at a meeting next week. The current three-year note yield was little changed at 0.76 percent at 5 p.m. in New York yesterday. The price of the 0.625 percent security due in February 2017 was 99 19/32. Yields on benchmark 10-year notes fell one basis point, or 0.01 percentage point, to 2.77 percent.

« News trading, how to improve it and what to look out for when news events break RBNZ raises New Zealand's base rate to 2.75%, whilst many European bond prices fall to record lows »