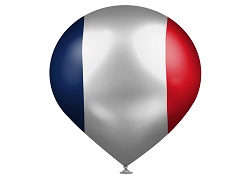 French inflation has come in slightly ahead of expectations slightly dampening concerns that deflation may be becoming an issue for one of the largest global economies.
After the RBNZ released their publication, revealing that they'd decided to hike interest rates by a quarter of one percent, Australia weighed in with, what on the face of it, looked like some very positive news regarding jobs. The employment situation was improved by circa 80,000 jobs in the latest quarter's survey; however, scratching beneath the surface reveals that the headline figure is not all it seems. Unemployment actually rose to 6%, the participation rate is a dismal 64.7% and the unemployment number actually increased by 9,800 or 1.3%.
China once again published a disappointing economic print in the form of industrial output being down on previous readings, whilst retail sales also missed expectations. Certain Asian equity markets embarked on a relief rally after broad losses on Wednesday, but haven assets (such as gold) were moving up too, suggesting investors remained cautious.
New Zealand has become the first developed nation to hike interest rates since the US began tapering its asset purchase programme, responding to a surge in economic growth driven by soaring dairy exports and a construction boom. The Reserve Bank of New Zealand moved to lift interest rates by 0.25 per cent to 2.75 per cent on Thursday.
French Consumer price index – February 2014
The Consumer Prices Index (CPI) increased by 0.6% in February 2014, after a decline by 0.6% in January 2014. Compared with February 2013, it grew by 0.9%, after +0.7% in the year to January 2014. Excluding tobacco, the CPI increased by 0.5% in February 2014 and by 0.8% year-on-year. Seasonally adjusted, it rose by 0.2% in February 2014. The rebound of the CPI in February came, mainly, from the end of winter sale and its impact on clothing and footwear prices, and in a lesser manner, on manufactured product prices.
China economic data disappoint markets
China's January-February economic data released Thursday disappointed to the downside, sending stocks lower. Industrial output for the period was up 8.6% from a year earlier compared to expectations for a 9.5% gain reported by Dow Jones Newswires. Retail sales were up 11.8% from the year-ago period, missing a forecast for a 13.5% gain. Urban fixed-asset investment rose 17.9%, trailing a projected 19.3% rise.
Australia jobs numbers
Employment increased to 11,502,200. Unemployment increased to 733,700. Unemployment rate increased 0.1 pts to 6.0%. Participation rate remained steady at 64.7% from a revised January 2014 estimate. Aggregate monthly hours worked increased 2.1 million hours (0.1%) to 1,610.8 million hours. SEASONALLY ADJUSTED ESTIMATES (MONTHLY CHANGE) Employment increased 47,300 to 11,530,800. Full-time employment increased 80,500 to 8,049,900 and part-time employment decreased 33,300 to 3,480,900. Unemployment increased 9,800 (1.3%) to 742,200.
Market snapshot at 10:00 am UK time
The ASX 200 closed up 0.53%, the CSI 300 up 1.24%. The Hang Seng down 0.68% with the Nikkei down 0.10%. Euro STOXX is up 0.06%, CAC is flat, DAX up 0.02% with the UK FTSE down 0.15%.
The DJIA equity index future is up 0.02%, SPX up 0.05%, NASDAQ future up 0.10%. NYMEX WTI oil is up 0.21% at $98.20 per barrel, NYMEX nat gas down 0.65% at $4.46 per therm. COMEX gold is up 2.04% at $1374.20 per ounce, with silver up 3.05% at $21.45 per ounce.
Forex focus
The euro climbed 0.3 percent to $1.3938 early in London after touching $1.3949, the highest since October 2011. It rose 0.1 percent to 142.98 yen. Australia's currency jumped 0.7 percent to 90.49 U.S. cents. New Zealand's kiwi gained 0.4 percent to 85.58 U.S. cents after reaching 85.68, the most since May 1st.
The U.S. dollar weakened 0.2 percent to 102.58 yen after falling 0.5 percent over the past three days. The Dollar Spot Index fell 0.2 percent to 1,014.39. The euro advanced to the highest in more than two years as policy makers signal support for the region's recovery. Australia's dollar surged and bonds dropped as employers added the most full-time jobs since 1991.
New Zealand's dollar jumped to a record on a trade-weighted basis after Governor Graeme Wheeler became the first head of a major developed central bank to raise interest rates since 2011 and said he expects to tighten policy further this year to damp inflation pressures.
Bonds briefing
The 10-year USA debt note yield dropped four basis points, or 0.04 percentage point, to 2.73 percent late New York time yesterday. It touched 2.71 percent, the lowest level since March 6th. The 2.75 percent note due in February 2024 rose 10/32, or $3.13 per $1,000 face amount, to 100 5/32. The U.S. Treasury's $21 billion 10-year note auction attracted the highest demand in a year as investors sought a refuge amid concern that slowing growth in China will weigh on the global economy.

« Are successful traders born or made? Ukraine tensions overwhelm markets preventing any positive data sending indices higher as safe havens are hunted »