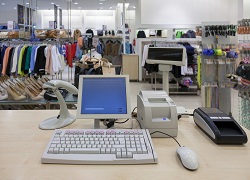 European data has dominated the high impact news items landscape this morning with unemployment for the region being the most dominant news. In the wider area unemployment fell by 162K, with the rate remaining at 12%, just below the analysts' expectation of 12.1%. The wider European unemployment rate fell from 10.8% to 10.7% in December. All things considered unemployment appears to be stable, not increasing and hopefully may have reached a plateau from where the figures may improve over the first two quarters of 2014.
Italian unemployment figures did come in slightly better than analysts had predicted. The overall figure of unemployed persons falling by 1%, month on month with the unemployment rate falling by 0.1%. The overall employment rate of many of the PIIGS, (not a label we use much lately) still has the capacity to shock. In Italy the employment rate is circa 55.3%, compared to, for example, the UK's 72% and the USA at circa 66%.
In Germany the retail figures have come in worse than anticipated, retail fell by 2.5% in December 2013 versus November 2013. Germany differs from the UK in not being an economy so reliant on consumer spending to propel it forward, nevertheless, this falling retail data is concerning, particularly when compared to this time last year when retail spending rose by 1.5%.
Finally inflation for Europe fell to 0.7%. This may begin to become a topic of debate discussed more in the wider financial media as the economists and mandarins in Brussels and the ECB may begin to have concerns with regards to deflation. Naturally the ECB has some arrows left in its quiver to counteract deflation, namely versions of QE (should they be ruled legal) or lowering the base rate further.
Euro area unemployment rate at 12.0%
Euro area (EA17) seasonally-adjusted 2 unemployment rate 3 was 12.0% in December 2013, stable since October 4th. It was 11.9% in December 2012. The EU28 unemployment rate was 10.7% in December 2013, down from 10.8% in November 4th. It was 10.8% in December 2012. These figures are published by Eurostat, the statistical office of the European Union. Eurostat estimates that 26.200 million men and women in the EU28, of whom 19.010 million were in the euro area, were unemployed in December 2013. Compared with November 2013, the number of persons unemployed decreased by 162,000.

French Household consumption expenditure on goods – December 2013
In December, household consumption expenditure on goods declined slightly: –0.1% in volume, after +1.4% in November. But taking into account the increases over the previous months, household consumption expenditure on goods rose over Q4. (+0.8%, after a stability in Q3). This rebound was mainly attributable to the acceleration in purchases on durables and in consumption of food products, as well as to the lower decline in consumption of energy products. It offset the downturn at the beginning of the year: overall in 2013 expenditure on goods rose slightly (+0.1% after –0.5% in 2012).
German Retail turnover in December 2013: –2.4% in real terms on December 2012
According to provisional results of the Federal Statistical Office (Destatis), retail turnover in December 2013 in Germany decreased 1.4% in nominal terms and 2.4% in real terms compared with the corresponding month of the previous year. The number of days open for sale was 24 in December 2013 and 24 in December 2012, too. When adjusted for calendar and seasonal variations, the December turnover was in nominal terms 2.3% and in real terms 2.5% smaller than that in November 2013.
Italian Employment and unemployment: provisional estimates
Istat, the official Italian stats. agency, publishes monthly estimates of the main labour market indicators resulting from the "Labour force survey". In December 2013 22.270 million persons were employed, -0.1% compared with November 2013. Unemployed were 3.229 million, -1.0% with respect to the previous month. Employment rate was 55.3%, -0.1 percentage points with respect to November 2013, unemployment rate was 12.7%, -0.1 percentage points compared with the previous month.
Euro area annual inflation down to 0.7%
Euro area 1 annual inflation 2 is expected to be 0.7% in January 2014, down from 0.8% in December 2013 3, according to a flash estimate 4 from Eurostat, the statistical office of the European Union. Looking at the main components of euro area inflation, food, alcohol & tobacco is expe cted to have the highest annual rate in January (1.7%, compared with 1.8% in Dece mber), followed by services (1.1%, compared with 1.0% in December), non-energy industrial goods (0.2%, compared with 0.3% in December) and energy (-1.2%, compared with 0.0% in December).
Market snapshot at 10:30 am UK time
The ASX 200 closed up marginally by 0.04%, the CSI 300 closed down 1.14%, the Hang Seng down 0.48%, with the Nikkei down 0.62%. European indices have opened in the red; euro STOXX down 1.12%, CAC down 0.88%, DAX down 1.35%, FTSE 100 down 0.67%.
Looking towards the New York open the DJIA equity index future is down 0.65% at 15630, SPX is down 0.67% whilst the NASDAQ is down 0.28%.
NYMEX WTI oil is down 0.16% at $98.07 per barrel, nat gas on NYMEX is at $4.95 per therm, down 1.22%, COMEX gold is down 0.20% at $1239.10 per ounce with silver on COMEX up 0.33% at $19.19 per ounce.
Forex focus
The yen climbed 0.2 percent to 102.49 per dollar, headed for a 2.7 percent monthly advance that is the biggest since April 2012. It gained 0.3 percent at 138.79 against Europe's single currency, on track for a 4.3 percent increase in January.
The dollar headed for its best January since 2010 versus a basket of its peers ahead of data forecast to show Americans increased spending for an eighth month, adding to evidence the U.S. economy is growing.
Sterling was little changed at 82.26 pence per euro early London time after appreciating to 81.68 pence on Jan. 22nd, the strongest level since Jan. 10, 2013. It has gained 0.9 percent versus the common currency this month. The pound traded at $1.6471, having dropped 0.5 percent in January. The pound headed for a monthly gain versus the euro after a report showed a gauge of U.K. consumer confidence climbed to the highest level in more than six years in January.
The Aussie weakened 0.3 percent to 87.70 U.S. cents late evening in Sydney from yesterday, when it climbed 0.6 percent. It is up 1 percent this week. It dropped 0.5 percent to 89.88 yen. Australia's currency was little changed at NZ$1.0762, after strengthening 1.2 percent yesterday, the biggest jump since August 2011. The kiwi fell 0.3 percent to 81.38 U.S. cents, poised for a 0.9 percent decline this month. Its average over the past 10 years is 72.63 U.S. cents.
Bonds briefing
Australia's dollar fell, paring its first five-day gain in three weeks, the New Zealand kiwi slipped after the central bank governor said the currency's level is a headwind for growth and unsustainable in the long run.
The yield on Australian notes maturing in April 2024 slid 1 basis point to 4 percent, and reached 3.99 percent, the lowest level since Oct. 30th. Benchmark USA 10-year yields were little changed at 2.69 percent as of 6:46 a.m. in London, Bloomberg Bond Trader data show. The price of the 2.75 percent note due in November 2023 was 100 1/2. The yield has fallen from 3.03 percent at the end of December.
Japan's 10-year borrowing cost was little changed at 0.62 percent. The nation's sovereign debt returned 0.8 percent this month, the most since March.
« The parabolic stop and reverse (PSAR) – joining the dots with the king of indicators Trend analysis for the week beginning February 2nd »