Germany's factory orders came in way below expectations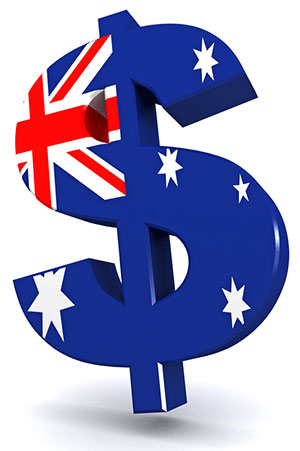 yesterday, the economists polled by Bloomberg expected a 1% drop and the published figures indicated a 2.3% drop, which was quite a miss. However, the euro appeared to brush this news aside and stay on its bullish intraday trajectory, eventually finishing at its highest rate versus the USD in four weeks.
Many retail traders were confused by this 'miss', the chatter on twitter and on forums suggested that many traders 'traded' this factory orders news expecting a sell off in the euro. This was a rash decision for two reasons. Firstly Germany's factory orders had been outside of the norm in previous months, an outlier 2.2% increase was recorded for April, but moreover retail traders must be very careful in automatically assuming that a miss (in terms of expectations) will immediately cause a violent reaction on the markets.
Discover Your Potential With a FREE Forex Practice Account & No Risk
Click To Claim Your Forex Trading Practice Account Now!
Analysts and the pool of economists that, for example, Bloomberg draws its opinion from are not infallible. They do on occasions get it wrong. Now with Germany's factory orders, if we wanted to add a bit of drama, we could say that the economists were over 100% out with their prediction, instead of 1.2% out and we'd be right. However, given the previous month's performance of a 2.2% rise many analysts expected a flat lining of the data to bring it in line with an overall benign situation.
Many commentators still believe that Germany's economy is very strong and judging by the ZEW index, a barometer of the overall business confidence in Germany that always ranks high in terms of impact, Germany's business sector is still very bullish. Analysts may have also cast a 'weather-eye' on the key economic publication for Germany which has been published within the last hour – exports.
Although it ranked as only a medium impact fundamental breaking news item it provides evidence of not only how Germany is still an economic exporting powerhouse, that could help Europe and in particular the Eurozone grow, but how it'll contribute towards that recovery, a potential export led recovery. Germany's exports have grown by 8.5% year on year. Here's a snippet from Destatis, the official govt publication unit;
Germany exported commodities to the value of 94.5 billion euros and imported commodities to the value of 76.4 billion euros in April 2013. Based on provisional data, the Federal Statistical Office (Destatis) also reports that German exports increased by 8.5% and imports by 5.2% in April 2013 on April 2012. Upon calendar and seasonal adjustment, exports increased by 1.9% and imports by 2.3% compared with March 2013. The foreign trade balance showed a surplus of 18.1 billion euros in April 2013. In April 2012, the surplus had amounted to 14.5 billion euros.
Open a FREE Forex Demo Account Now To Practice
Forex Trading In A Real-live Trading & No-risk Environment!
Now I'm highlighting this data for several reasons. Firstly, it indicates that the economists polled by institutions such as Bloomberg are mostly right, this data for the trade surplus was within reasonable tolerance for predictions. Secondly, to illustrate how retail traders must use this information to make judgments. The phrase "don't trade the news, trade the reaction to the news" couldn't be more relevant were the calendar of breaking news and its impact is concerned as revealed by yesterday and today's German publications.
Lastly, unless it's high impact news, such as the NFP report, or a base rate decision were the rate is altered, it's important that traders keep abreast of all current economic affairs that will impact their trading, it'll help to build up an overall picture of economic performance. Using Germany's data as an example we can clearly see that it's the sum of the parts that builds the profile and not just one economic calendar release.
« The Rain In Spain Falls Mainly..Or Has It Stopped Falling? Don't Trade The News, Trade The Reaction to The News »