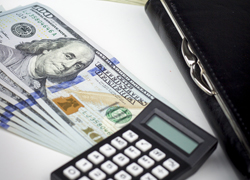 The greenback is precariously close to falling against the yen that would add to its largest slide in over 6 months its felt by JPMorgan Chase & Co., amidst growing concerns by global markets that growth and inflation are slowing down.
A spot index to the dollar kept a hold of a decline as traders countered anticipations of a U.S. interest rate climb December next year, this after early this observing a possible rise for July. The Aussie dropped on speculations by 1.3 percent yesterday that was thought to be unwarranted. The Yuan climbed to its highest in 7 months as America said that China had shown willingness to allow the dollar to strengthen. There was a 2 week high by the South Korean won.
It was said by Naohiro Nomoto who is an associate for the foreign exchange trading at the New York Bank of Tokyo-Mitsubishi UFJ Ltd.
There's a general unease across markets. People seem to be dropping their long dollar-yen positions, and taking a watch-and-wait attitude.
referring to bets on gains on the dollar.
The greenback was 106.11 yen as of 6:49 am London time from 105.92 earlier yesterday just before it dropped 1.1 percent making it the biggest loss since the 8th of April. The dollar was trading at $1.2819 per euro after it weakened 1.4 percent to $1.2838 yesterday. The yen was at 136.03 per euro from 135.99.
An index that monitors the dollar was at 1,060.87 yesterday just after a 0.7 percent drop that makes it the sharpest fall since October the 6th. Hedge funds amongst other big speculators have increased their net bullish bets of the dollar against 8 other peers to a unprecedented 313,878 contracts as of the 7th of October a data suggests from the Commodity Futures Trading Commissions in Washington.
« Dollar climbs while concerns for German economy increase Currency volatility 8 month high spurred by Ebola spread »