2012-11-28 11:24 GMT
EU gives the go-ahead to Spanish bank restructuring plan
The European Commission announced on Wednesday its approval of the plans to restructure Spain's four nationalized banks: Bankia, Nova Caixa Galicia, Catalunya Caixa and Banco de Valencia. Vice President of the European Commission responsible for Competition Policy Joaquín Almunia said in the European morning that the injection of 37 billion euros of the bank rescue would require a 60% reduction in the size of the nationalized financial institutions by 2017.
Joaquín Almunia informed that during the negotiations with Spanish authorities and the banks in question it was established that the recapitalization funds would be distributed as follows: 18 billion euros for Bankia, 9 billion for Catalunya Caixa, 5.5 billion for Nova Caixa Galicia and 4.5 billion for Banco de Valencia. The four nationalized financial institutions should abandon conceding loans for high risk activities and should transfer 45 billion euros of toxic assets to the newly created bad bank. Catalunya Caixa and Nova Caixa Galicia are expected to be sold before 2017.-FXstreet.com
2012-11-29 08:55 GMT
Germany. Unemployment Change (Nov)
2012-11-29 10:30 GMT
United Kingdom. BoE's Governor King Speech
2012-11-29 13:30 GMT
United States. Gross Domestic Product Annualized (Q3)
2012-11-29 15:00 GMT
United States. Pending Home Sales (MoM) (Oct)
2012-11-29 06:12 GMT
EUR/GBP flat below 0.8100, 50% Fibo
2012-11-29 05:36 GMT
GBP/USD trying to push higher, eyeing 1.6020
2012-11-29 05:25 GMT
NZD/USD higher on US 'fiscal cliff' optimism
2012-11-29 04:09 GMT
EUD/USD bullish while above 1.2885 – Scotiabank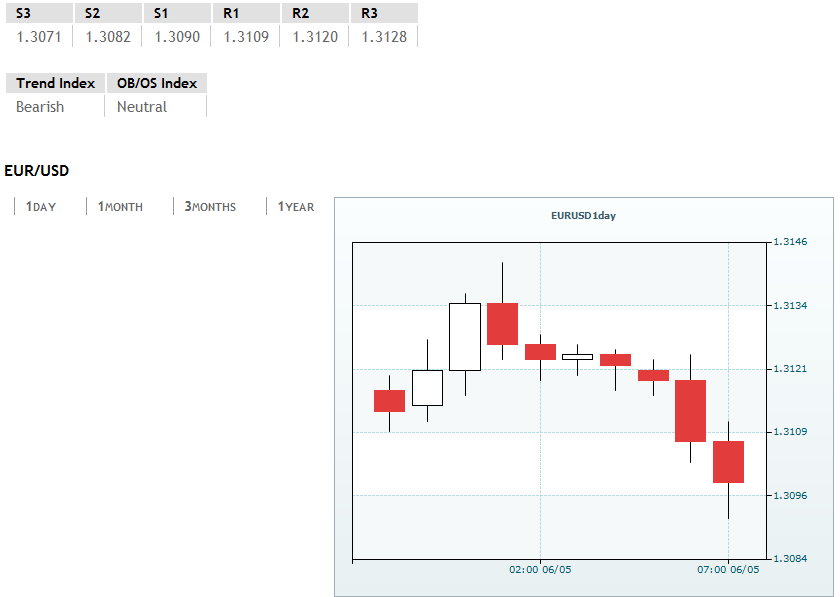 MARKET ANALYSIS – Intraday Analysis
Upwards scenario: Next on tap, resistance level at 1.2962 (R1). A break higher could open the door for an attack to next target at 1.2980 (R2) and final immediate resistance is seen at 1.2996 (R3). Downwards scenario: Further retracement formation on the medium-term might occur below the support level at 1.2939 (S1), break here is required to put focus on actual targets at 1.2921 (S2) and 1.2903 (S3).
Resistance Levels: 1.2962, 1.2980, 1.2996
Support Levels: 1.2939, 1.2921, 1.2903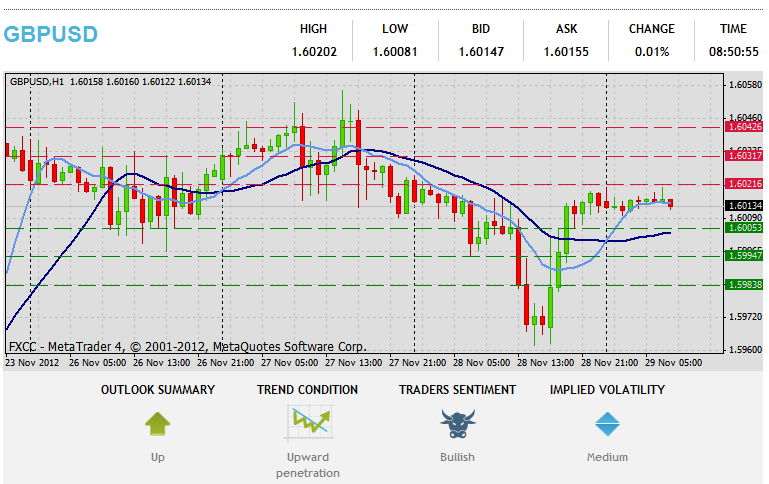 Upwards scenario: Upside risk aversion is seen above the resistance at 1.6021 (R1). Any violation of that level would be considered as signal of possible uptrend formation towards to our targets at 1.6031 (R2) and 1.6042 (R3).Downwards scenario: Though, our medium-term outlook is bearish. A break through support level at 1.6005 (S1) is possible en route towards to our intraday targets at 1.5994 (S2) and 1.5983 (S3).
Resistance Levels: 1.6021, 1.6031, 1.6042
Support Levels: 1.6005, 1.5994, 1.5983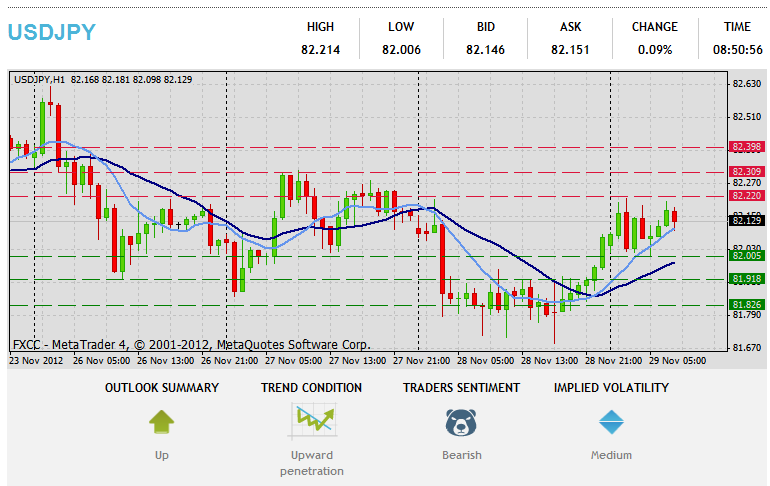 Upwards scenario: The pair might face key resistive bastion at 82.22 (R1). A break above it might activate upside pressure and suggest the short-term targets at 82.30 (R2) and 82.39 (R3). Downwards scenario: On a slightly longer term focus has returned to the support at 82.00 (S1). If the market manages to overcome it, next hurdle lies at 81.91 (S2) and 81.82 (S3).
Resistance Levels: 82.22, 82.30, 82.39
Support Levels: 82.00, 81.91, 81.82
« AUD/USD falls to fresh lows USD/CAD remains in positive territory at 1.0317/18 »